Community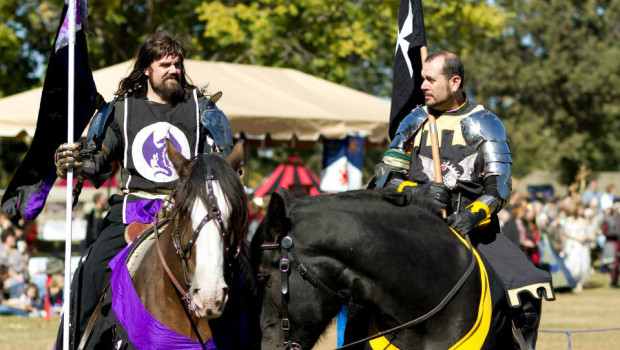 Published on October 3rd, 2015 | by Thomas Ritchie
0
5 Ways to Make the Most of Riverssance
Looking to be whisked away from Siouxland, then head to the Kingdom of Riverssance Festival in Riverside Park this weekend for a day of fun, food and frivolity.
From musical troupes, quirky characters (watch out for Mudman) and of course, the king and queen and their court, the day offers a trip back in time that is truly unique.
Watch performances of all types, including a the Daily Joust each day at noon and 4 p.m. and the Royal Smoker (must be 21) each day at 3 p.m.
Here are 5 ways to make the most of Riverssance:
Dress in a historically accurate costume that pertains to the persona you have chosen. You can choose any character – and make it your own. Read more here from the DIY Fashion.
Sample the goods. For the most part, you can eat your way through the festival. From turkey legs to more (ahem) modern treats such as funnel cake, there are plenty of tasty options. Try them all.
Dance a jig – from belly dancing to prancing minstrels, there is plenty of ways to dance through the day.
Explore the vendors. From artwork and hand-crafted goods to wearables and metallurgy, vendors feature a variety of unique products.
Don't miss the jousting. Each day at noon and 4 p.m., the Daily Joust offers a chance to see something that only happens once each year when men take to their horses and joust on the lawn. Not to be missed.
Check it out this weekend. Saturday from 10 a.m. to 7 p.m. and Sunday from 10 a.m. to 4 p.m.,
Tickets are $10 for adults and $5 for ages 6-12. Children Under 6 are free.
Photo courtesy Riverssance.info