Food & Drink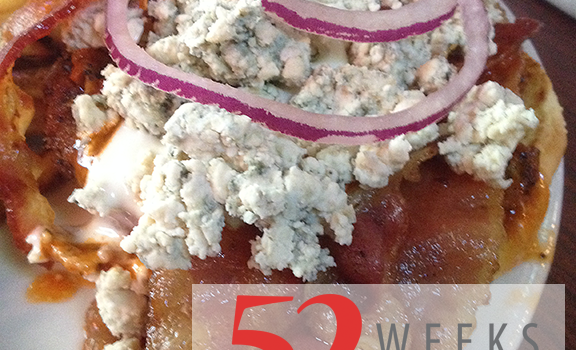 Published on December 8th, 2014 | by Thomas Ritchie
1
52 Sandwiches: Chicken, bacon, blue cheese make Mike's meal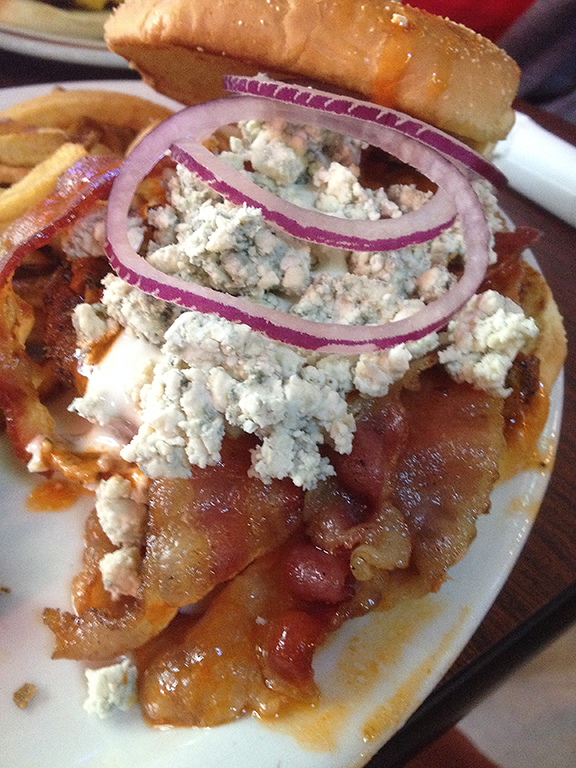 Just the name of the Buffalo Bacon Blue Chicken Sandwich at Mike's Saloon had my mouth watering. It wasn't until I bit into it that it got all over my hands, too.
This chicken sandwich is pretty much as you'd expect from its loaded name: a good-sized chicken breast served on a healthy-sized bun (and by healthy, I mean large) with unending goodness on top.
In fact, I had to work to see the chicken, which was smothered by tasty toppings. The breast was dripping with buffalo sauce that had a nice heat, but was't overbearing. I didn't ask if it was homemade, but it didn't taste like it was right from the bottle.
It didn't matter, because the two big strips of bacon fell over the sides of the toasted bun and helped soak up the extra buffalo sauce, and added just enough greasiness to satisfy my sweet bacon tooth.
On top was the condiment that garners the most attention: the blue cheese. Why, you ask, is this worthy of mention? Namely because if blue cheese is your thing, then this sandwich is all for you. Really – there was a lot of blue cheese. And it's not blue cheese dressing or something cooked up in the kitchen – it's big, chunky blue cheese.
The folks at Mike's didn't cut corners with this lunchtime favorite – there was enough blue cheese on the sandwich that I actually took some off because it was slightly overpowering the rest of my messy deliciousness.
Now, I'm no slouch when it comes to blue cheese, but I was so enjoying the bacon and buffalo flavors that I wanted to experience all the sandwich had to offer.
Perhaps the cold weather had the chefs in Mike's kitchen feeling generous, or perhaps this sandwich always comes stacked with 1/4 cup of stinky blue – I don't know.
What I do know is that the red onions were the perfect finish to this flavorful sandwich. And I needed a lot of napkins.