Live Music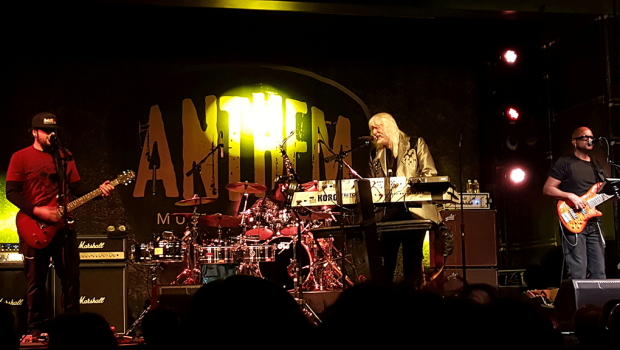 Published on October 26th, 2015 | by Sioux City Now
0
Edgar Winter brings back the memories in Hard Rock show
Submitted by Pat Hubbard 
The word Frankenstein conjures up descriptive words like spooky, scary, or ghoulish, especially around Halloween. But the word took on a whole new meaning Friday night.
Rockers at Anthem in the Hard Rock Hotel & Casino witnessed an insane kind of Frankenstein: Edgar Winter Band's extremely high-energy version of his monster hit from the '70s.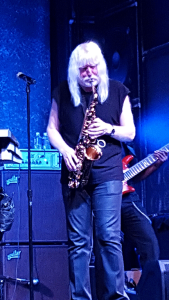 Winter, 68, and his band brought their present-day version of Frankenstein, an audience pleaser that ran on for more than 10 minutes, and brought a frenzied reaction from the concert-goers, mostly 40-60-something fans.
Winter played multiple instruments, including drums, saxophone and keyboard. He actually invented the body strap keyboard to enable him to move freely from one instrument to another and around the stage.
The Texas-born blues performer, who writes his own material, has been around the music scene for decades, playing genres such as blues, pop, rock and jazz. His band members seemed hand-picked – like him as a young rocker.
Doug Rappoport on guitar had some crazy talent; Jason Carpenter, drums, had perfect chemistry with Winter; and Roger "Koko" Powell on bass – well, it was all about that bass. Dennis Moody mixed the music and Eric Brown rounded out the team as the monitor engineer. To say the tunes these guys belted out were stellar would be an understatement.
Winter's "Free Ride" raised the intensity of the crowd as well. The band brought this classic tune from the '70s, as part of a mix of familiar and not-so-familiar numbers, plus his high energy twist on two cover versions – "Rock & Roll Hoochie Coo" by Rick Derringer; and "Jumpin' Jack Flash" by the The Rolling Stones. Both songs were recorded by his brother, the late Johnny Winter.
The 90-minute show brought back some good memories and a whole lot of musical creativity by an artist still at the top of his game.
Photos: Courtesy Carolyn Ellwanger