Community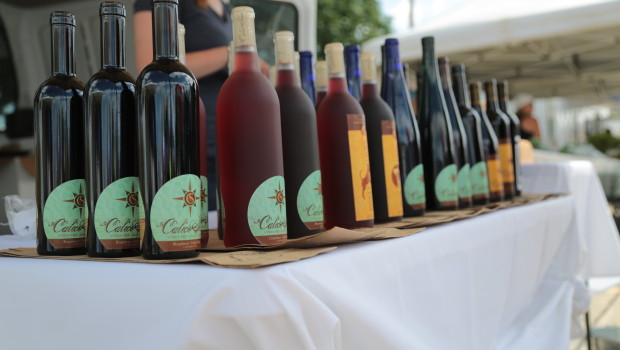 Published on July 16th, 2015 | by Jessica Laake
0
Farmers Market Will Relocate for RAGBRAI Weekend
Because of the events surrounding RAGBRAI, The Sioux City Farmers Market will relocate on Saturday, July 18th only to the parking lot for Great Southern Bank at the corner of 3rd and Douglas Streets in Downtown Sioux City.
Hours for the Market will continue to be 8:00 a.m. to 1:00 p.m.
Due to the City's efforts to host the 2015 RAGBRAI Kick Off in Sioux City, the Farmers Market is forced to relocate for that day. Great Southern Bank, one of the Presenting Sponsors of the Farmers Market came to the rescue and offered their downtown location 2 1⁄2 blocks away as an alternate spot.
A full array of products will be available at the alternate site including farm-fresh eggs, fresh produce, beef, chicken, pasta, honey, crafts, bedding and specialty plants, pies and baked goods, canned goods, knitted works and specialty dog treats.
Also, breakfast and lunch will be served on-site and ample parking is available adjacent to the alternate site.
Following RAGBRAI, the Sioux City Farmers Market will return to its normal location at the Tyson Events Center at the corner of Pearl Street and Tri-View Avenue.
Buy Fresh Buy Local – Siouxland, Inc. (BFBL-S) is the non-profit operator of the Market and is a member of both the Iowa Buy Fresh Buy Local Initiative and the Food Routes organization, bringing fresh, locally produced products to the tables in Siouxland.
Returning for their sixth year as Presenting Sponsors will be Great Southern Bank and UnityPoint Health – St. Luke's and Master Sponsors include the City of Sioux City, Weinberg Investments, Inc. and Hard Rock Hotel and Casino Sioux City.