Community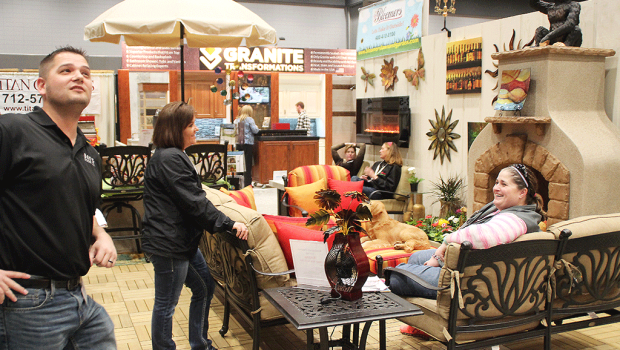 Published on February 26th, 2016 | by Thomas Ritchie
0
Four Trends to watch at this year's Siouxland Home Show
I have a love/hate relationship with the Siouxland Home Show.
I love it because it offers so many great ideas for improving my home, lawn and property, which is exciting. On the flip site, all of those things mean lots of busy weekends doing fix-ups, repairs and add-ons to improve the look and feel of our property. And of course, then there's the cost of home improvements, which seem taxing on the front end, but always worth it once a project is complete.
So I went to the Siouxland Home Show this year putting all those concerns behind me, seeking out new trends. I figure it's been 15 years since I built my home and soon it's going to need new amenities, appliances, paint and more, as well as a landscape makeover.
So what did I find? Here are four trends, in no specific order, that shaped what I found.
The first trend is the comfort of indoors is pushing further into our outdoor living space. There are a lot of patios that now look like living rooms, kitchens and otherwise. Check out the outdoor pizza oven that the guys over at Outdoor Environments are featuring in their display.
Next trend: Customizations are king. For example, a lot of companies are now creating custom kitchens, custom patios, custom countertops and more. It may not seem new, but just as customers have demanded personalizing a space for years, now they are taking that to new levels.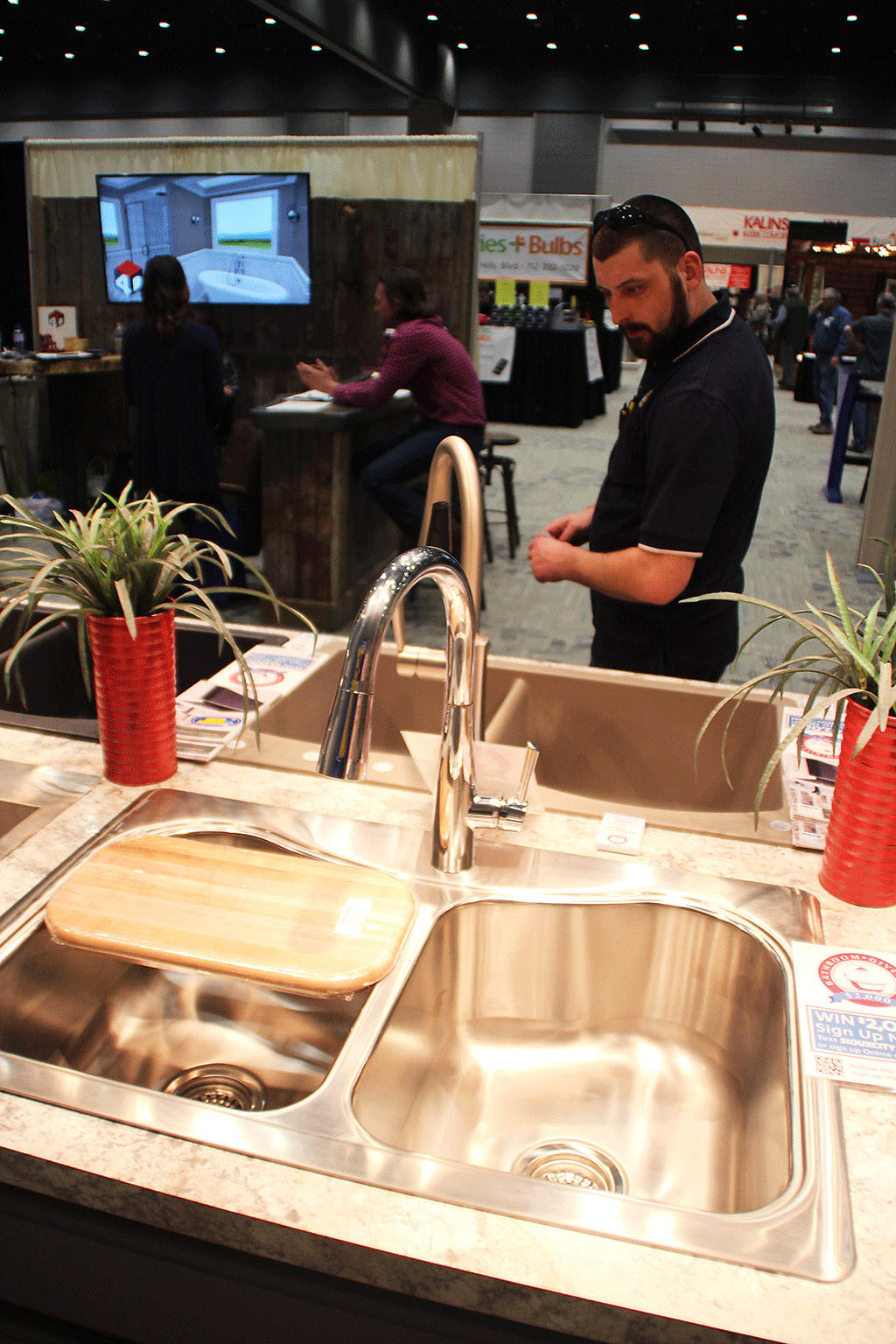 At Modern Kitchen Designs, Breezy Struthers Drake said that her company is installing more kitchens that have floor cabinets and overhead cabinets that are different shades from each other. "That's getting really popular, but it's a trend."
Struthers-Drake said her goal with the home show it to educate consumers about kitchen design, and hopefully meet new and potential customers seeking their expertise in the process. "It's great because we are getting someone into the showroom without having to have them drive to us."
Additionally, things such as one-of-a-kind countertops and bath installs are gaining popularity. The folks at Boatman Tile & Granite were showing off a shower stall with tiles that looks just like old barn wood, complete with a pebble floor finish.
Another trend that's a niche market but growing is indoor sports facilities and recreation facilities. Fitness rooms have become part of many new modern homes, now basketball courts are making their way into basements and living spaces.
Lorn Rogge with Tri-State Snapsports said he put a full basketball court in a Sioux City home recently. " More and more people are installing them. Winter weather here makes it hard to get workouts in during the cold months. "And often kids can't get enough gym time."
One final trend that's shaping the home experience is more more electronics. Items such as the Galactic Stream, which is a Siouxland company, are making streaming television easy for consumers by bringing all internet content available on one machine. Across the spectrum, electronics are making their way into much of the home.
There surely are many other trends worth noting, but these are some of the big ones I noticed. Let us know what you liked best about the Home Show.
Check out the Home Show at the Sioux City Convention Center through Sunday.