Community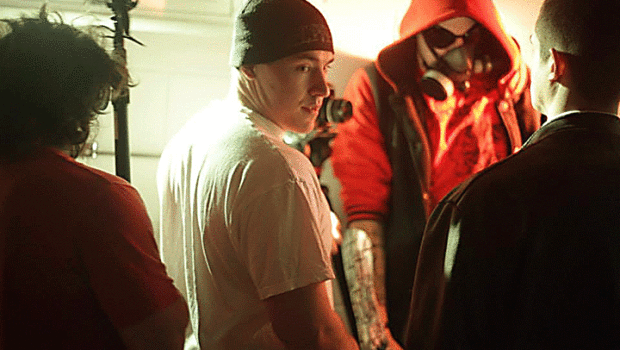 Published on March 24th, 2016 | by Thomas Ritchie
0
Local filmmakers create Underground Film Festival
On April 7, a group of local filmmakers will host the first ever Sioux City Underground Film Festival. The event, which is being organized by Nik Rasmussen,  Morningside College student, is aimed at promoting local filmmakers and films.
The Festival will take place at the Riviera Theater in downtown Sioux City with showtimes at 7:00 and 8:30 P.M.
Tickets are $2.50, and DVDs of all films, directors commentary, and behind the scenes are available for $5.00 per disc.
We caught up with Rasmussen this week to pick his brain about why the festival was created and his hopes for the new event.
Question: Tell me about the Underground Film Festival, why it was created and how it is different from other film festivals?
Answer: The S.C.U.F.F. is unlike other film festivals because there is no actual winner. We simply wish to present our work and gather feedback from the audience. We plan on selling DVD's for $5.00 per disc to whomever enjoyed our work, and to build onto our experience.
Q: Tell me about the criteria for submissions, and what you are seeking in the films you will show this year.
A: Criteria: our films in general are no mainstream films. We didn't accept any films that were "soap operas". We aimed the theme to be generally dark with deep meaning, but there is at least one that is a bit of an odd ball.
Q: For people unfamiliar with short films and short film festivals, what can they expect from this event?
A: The line between short and long films is 35 mins. The films will be presented roughly from shortest to longest. Our longest film "Cyber Enforcer" is 30 minutes.
Q: Do you have a film in this festival?
A: I have helped crew and act in a few films, some in the S.C.U.F.F. event. But the Film I have submitted is "Cyber Enforcer," a French noir or detective story set in cyberspace. The protagonist – the xx – is hired to track down a hacker who has stolen a special program to enhance weak sprites (cyber people) and protect them from viral infections, but the plot thickens when he discovers that the leader of the terrorist group "Y2K" who is also the murder of his mentor is involved.
Q: What's your favorite thing about filmmaking, and how did you get started?
A: Filmmaking was something I have wanted to do since before I even knew it. I was born in 1991 in Misawa, Japan during the time both of my parents were in the U.S. Air Force. I was an only child and we lived in several areas in Europe which made learning English very difficult. I had an ear infection when I was 2 or 3 that made it worse. The television didn't have anything in English, so my parents had collected English speaking films over time. That is the start for my interest.
During my teens, I had attempted to gather my friends and family to act and crew in films. None of them were good, but as my former (WITCC) instructor Andrew Gingerich would say, "You learn more from making a bad movie then a good one."
I pursued anything that was remotely related to filmmaking. In middle school through high school, I was involved in the drama club, theater and plays both as an actor and crew member and filmed football games that my dad coached with. During my time at WITCC, I obtained my Associates Degree in Broadcast Communications not because I wished to become a member of the news media world but because it was another step closer to filmmaking.
Before I graduated the first time, I had heard about an Independent Filmmaking program that I could not miss.
I also have experience with sound engineering under (WITCC professor) Chris Mansfield. Sound is the most important thing when it comes to filmmaking, for without sound we have a silent film (something not of high interest in today's world), but without picture we have a radio (much more accepted by today's audience).
My films have become better thanks to the skills and experience I had developed, but they were still amateur at best.
I actually lost sleep for weeks, until I had figured out how to determine when a film is good or bad. It is a balance between two things: Surface material – things that attract and keep the audience's attention during the movie, such as car explosions, attractive actors, gun fights, super heroes. Then there is the core message – what the film is about and what stays with the audience after the credits are done rolling. The moral of the story if you will. For example, Planet of the Apes and X-MEN really are about racism. The Wolf Man is about the struggle between our public self and our private self. Another way to look at the relationship between surface material and core message is like frosting and cake. During a wedding or birthday party we look for the cake. The frosting is good, even by itself, but the cake is what it's all about.
Through my time at WITCC, I have met several people with the common interest in filmmaking. Together we help each other to bring our dreams to reality.
Photo taken by Nick Masuen