Theatre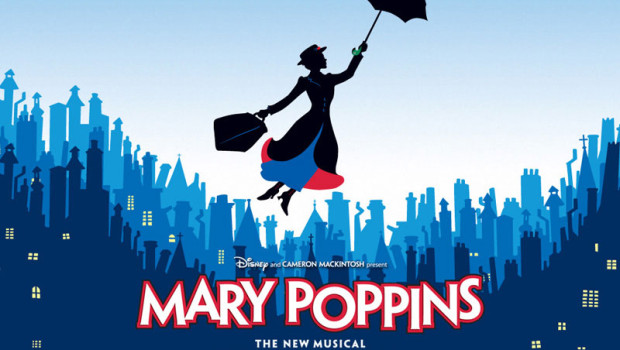 Published on March 17th, 2015 | by Thomas Ritchie
0
Mary Poppins, 80s Prom on tap for 68th Season at Community Theatre
The Sioux City Community Theatre has announced its 68th Season, and it includes Mary Poppins, A Christmas Story – the Musical and The Miracle Worker, among others.
The season follows this summer's production of Shrek the Musical, which takes the stage July 10-26. Season Tickets go on sale Tuesday, March 17.
Here are short summaries of the shows in the season, which begins in September.
The Awesome 80's Prom: The Awesome 80s Prom is a brand new blast-from-the-past party in the style of Tony 'n Tina's Wedding. It's Senior Prom… in 1989! All your favorite characters from your favorite '80s movies are at THE PROM, from the Captain of the Football Team to the Asian Exchange Student, from the Geek to the Head Cheerleader, and they're all competing for Prom King and Queen. And the audience decides who wins! Come back in time and join the break dance circle or just sit back and watch the '80s drama unfold. Show dates Sept. 18 – Oct. 1.
The Miracle Worker: This classic tells the story of Annie Sullivan and her student, blind and mute Helen Keller. The Miracle Worker dramatizes the volatile relationship between the lonely teacher and her charge. Trapped in a secret, silent world, unable to communicate, Helen is violent, spoiled, almost sub-human and treated by her family as such. Only Annie realizes that there is a mind and spirit waiting to be rescued from the dark, tortured silence. With scenes of intense physical and emotional dynamism, Annie's success with Helen finally comes with the utterance of a single, glorious word: "water".Show dates Oct. 16-25.
A Christmas Story – The Musical: Ralphie Parker wants only one thing for Christmas: An Official Red Ryder® Carbine-Action 200-shot Range Model Air Rifle. A Christmas Story, The Musical is the hilarious account of Ralphie's desperate quest to ensure that this most perfect of gifts ends up under his tree this Christmas.Show dates Dec. 4-20.
Boeing Boeing: Revised 2008 Broadway Revival Edition. This 1960's French farce adapted for the English-speaking stage features self-styled Parisian lothario Bernard, who has Italian, German, and American fiancees, each beautiful airline hostesses with frequent "layovers". He keeps "one up, one down and one pending" until unexpected schedule changes bring all three to Paris and Bernard's apartment at the same time.Show dates Feb. 5-21, 2016.
Mary Poppins: One of the most popular Disney movies of all time is capturing hearts in a whole new way: as a practically perfect musical! Based on the books by P.L. Travers and the classic Walt Disney film, Disney and Cameron Mackintosh's Mary Poppins delighted Broadway audiences for over 2,500 performances and received nominations for nine Olivier and seven TONY Awards, including Best Musical. Show dates April 1-24, 2016.
The World Goes 'Round: Filled with humor, romance, drama, and nonstop melody this title is a thrilling celebration of life and the fighting spirit that keeps us all going. Five individuals find themselves careening through the world of love, babies, and coffee. From Cabaret to Chicago the non-stop hit-parade features unforgettable gems including "Mr. Cellophane," "Maybe this Time," "Cabaret," and "New York, New York", seamlessly interwoven into a passionate, harmonious, up-tempo evening of musical theatre.Show dates July 24 – Aug. 2, 2016.
Season membership is $90 for a six punch flex pass. Individual Tickets are $18 for adults and $12 for Those 12 years of age and younger. Call the Sioux City Community Theatre box office at712-233-2788 for more information.