A&E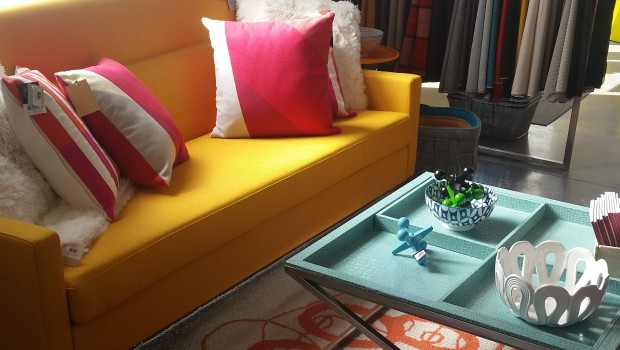 Published on May 20th, 2016 | by Adriana Moreno
0
Mod House inspires trends, brings new inspiration to interior decorating
We all want to have that amazingly decorated home that leaves guests wishing they lived there when they walk through the door.
With the seasons changing, the way we decorate our homes also changes. We get rid of the dark colors and bring in the bright and colorful patterns. At Mod House, located on 255 5th St., you can find exactly what you need to decorate your house this spring. I paid the girls a visit to ask them what the spring trends are this year and they shared a few tips on how to decorate your home in the springtime.
1. Pastels
Those light pinks, purples, greens, and yellows can bring a sense of calming into your home. If you don't like bright colors, this is an awesome way to incorporate color into your house without overdoing it. On the other hand, incorporating pastels and bold colors also helps balance the room and gives it a nice contrast.
2. Gray Walls
Gray walls, which have been a big thing in the past, are still going strong this year. Using different shades of the same neutral color throughout your house will help you incorporate accent colors later. Gray is an awesome neutral that goes with any color and keeps things more interesting than the usual white walls.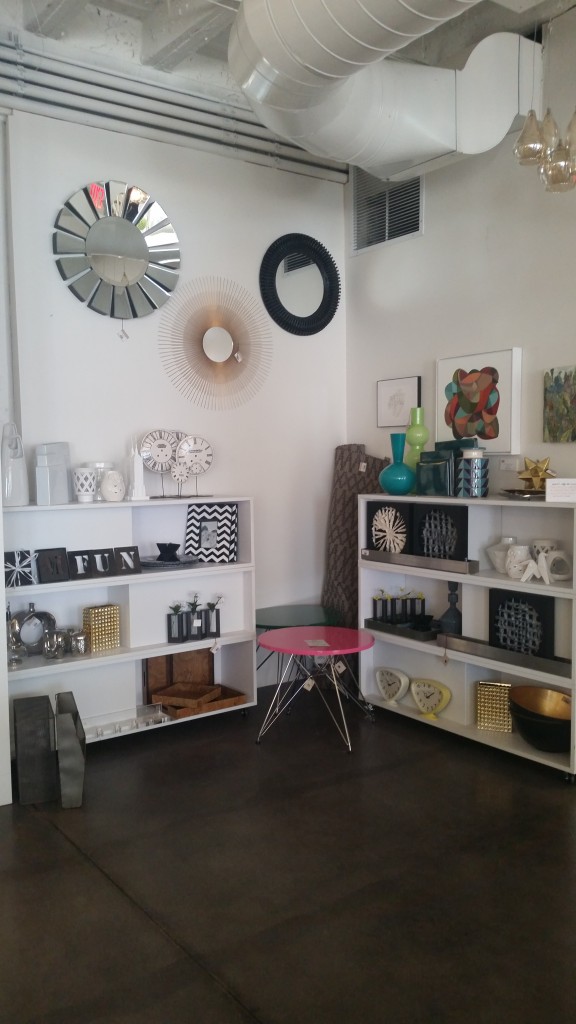 3. Black and White
Black and white are classic colors that can be used as accent colors or main colors. Depending on the look you wish to achieve, black and white accent pieces can be used to give a nice balance to your decor. These pieces can also be found easily.
4. Make a Statement
Little details can change up the whole look of a room. Statement lights, mirrors, tiles, textures, and geometric shapes can bring a room together, adding fun and color. Bathrooms are no longer being overlooked, as they have been in the past; they are now being turned into another accent room. Adding geometric tiles with one color, pattern, and texture or adding interesting mirrors to your bathroom can take the basic bathroom to a whole new level. Even sinks are becoming decorating options for bathrooms to make a statement.
Another room of focus is the living room. People are now staying away from living room sets and finding pieces that give the room individuality while making a statement. The pre-decorated living room sets found at furniture stores are no longer what inspires people to decorate their space. People are looking for a way to be different and these sets are definitely not the way to go.
5. Home Office
People are getting tired of doing their laptop work on top of their beds or on the couch. Home offices are coming back, stronger than ever. No longer will you see the cluttered metal desk in a dark room. Home offices are now about making the space yours and decorating it in a way that reflects who you are. Desks, along with desk chairs, now come in various colors and shapes that keep the space a fun, unique place to get to work.
6. Boho Chic
Texture, color, and pattern are needed for this look.
"Mix matched pillows, fabric wall art, unglazed, and/or colorful ceramic, baskets, and worn patterned rugs really make this look stand out," said the girls at Mod House.
Think hand-stitched and handcrafted with a neutral pallet to achieve this look in your home.
7. Unplug and Reconnect
With all of us constantly being distracted by technology, formal dining rooms and living rooms are making a comeback as a way to keep us unplugged and reconnected with each other, even if it's only momentarily.
"More luxurious finishes, details, and colors are on trend for these areas," the girls at Mod House advised. "Make them stand out as places in the house people want to be."
Get rid of the clutter and make these areas a place where people will want to socialize and set their phone aside. Getting rid of the "disposable" lifestyle is a big thing this year, so de-cluttering is a must. Decorative bowls or vases are a great place for electronics to be placed for a "tech free zone" while adding creative elements into the room.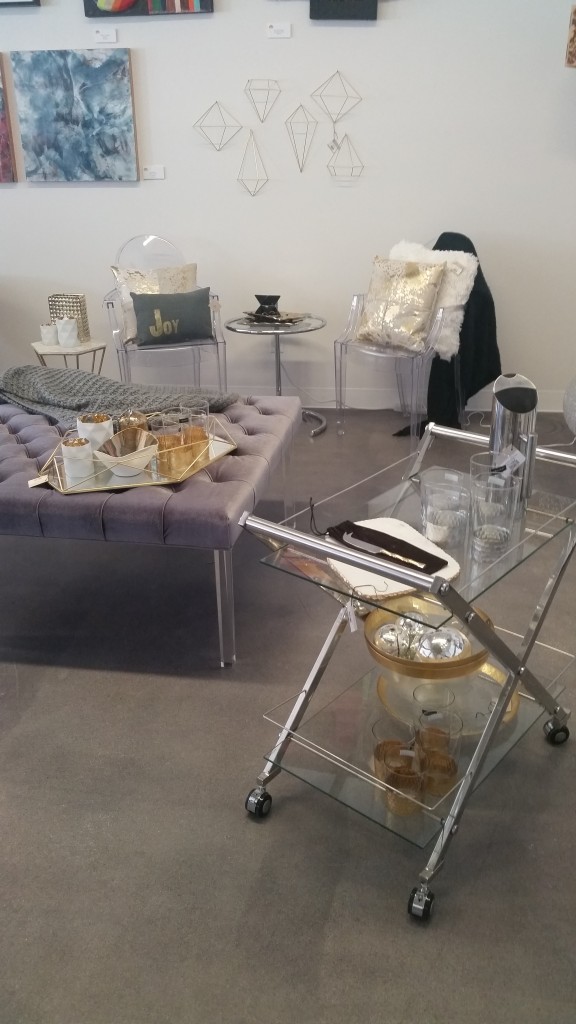 8. Mixed Metals
Metals continue to be a big thing this year. Rose gold has taken the lead in popularity. It can be used to tie together golds and silvers that may seem too harsh. The metal can also be incorporated with other colors to add elegance to a room.
"I personally love the mix of a dark charcoal or black with rose gold," said Lisa Kalaher, owner of Mod House.
9. Artisan Craft
"Woven wall art is a huge trend for 2016, adding softness, color, and visual interest to your space," said the girls at Mod House. "They come in so many different types, sizes, and mix of colors, they are more like pieces of art, unique to the space."
Artisan Craft will be popping up all over as interesting accent pieces that mix different styles to bring uniqueness into your house.
"Baskets! You will see these resurface everywhere but with more hip trendy colors and shapes," said the Mod House girls. "New fun shapes and sizes bring the typical basket into 2016. Woven baskets are definitely a spring must have."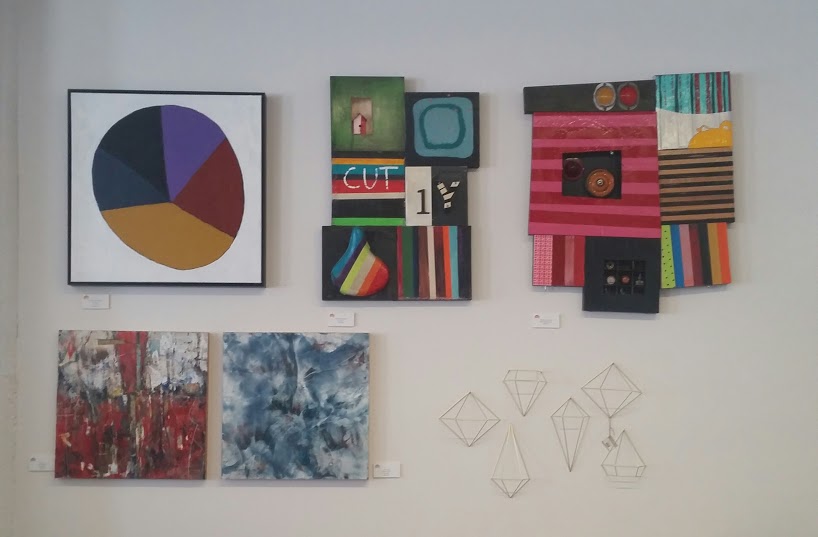 10. Glamily Room
"Take your family friendly space and spice it up with some fun pops of simple luxury," said the girls at Mod House. "Add some embellished pieces and pretty storage pieces to keep everything in place."
Often people think that their houses can't have these luxury accents because they believe they are either too expensive, or the children will destroy them. A few luxury items here and there will add glam to your house without the whole house having to be luxurious. You can also pick the items you wish to add into your home that you believe will be worth the expense and will stay in trend for a while. A luxurious couch, for example, will withstand the damage children or pets might cause and leave your living room looking luxurious for years.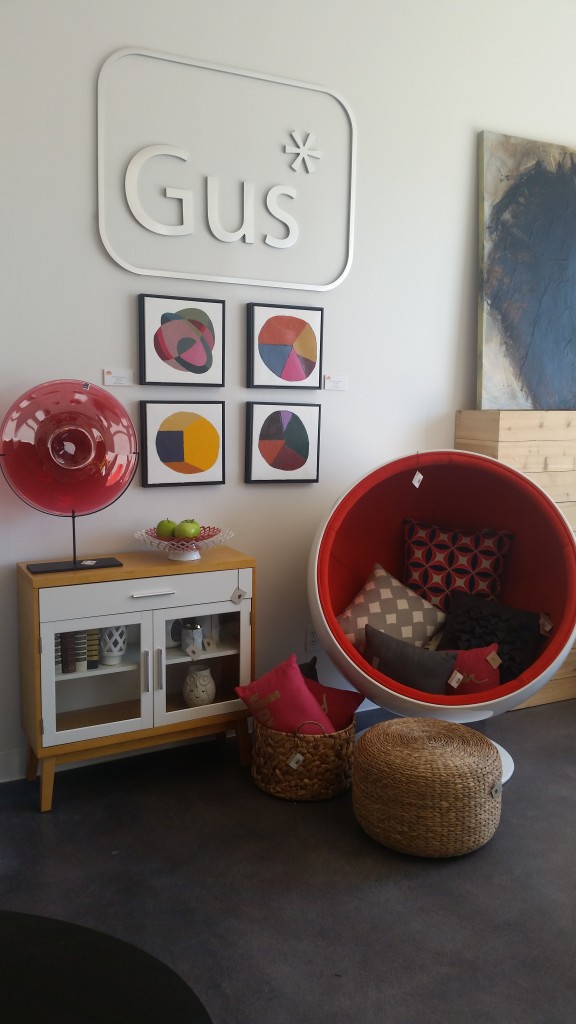 11. Expand Your Living Space
With spring comes the desire to be outside. You can now bring the inside, outside. Outdoor patios and decks are now being decorated the same way any room inside the house would be.
"Outdoor kitchens, fireplaces, and pergolas are accented with beautiful throw pillows, colorful outdoor rugs, and even outdoor curtains," said the Mod House girls. "Creative containers for outdoor plants allow you to accent with plants, creating vertical gardens or hanging them in clear bulbs, making nature a piece of art to accent your outdoor space."
12. It Can Be Affordable
People get scared away when home trends are mentioned, thinking that it costs way too much to decorate their house and make it look modern. The reality is that redecorating your home can actually be really affordable. You can always keep the pieces that you feel make your home look unique while adding affordable accents that make the space stand out and look modern. Redecorating your home for the spring doesn't mean you have to throw out everything you own now. Add a few accent pieces that follow spring home trends and the whole look of your house will change. They will also keep you on trend.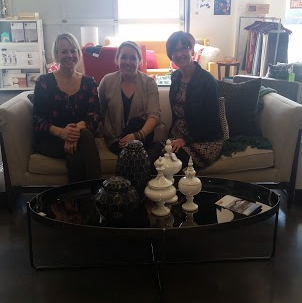 13. Keep Your Individuality
Your house reflects a sense of who you are. It's important to preserve individuality while following trends. There are so many decoration pillows and little accents that can encourage people to keep their space looking different and help them to identify with their house. A house can always look like it was taken out of a picture from a magazine, but those individual pieces are what make a house a home. Decorating elements are now classic and playful, and with so many textures and patterns out there, individuality can easily be achieved.