Live Music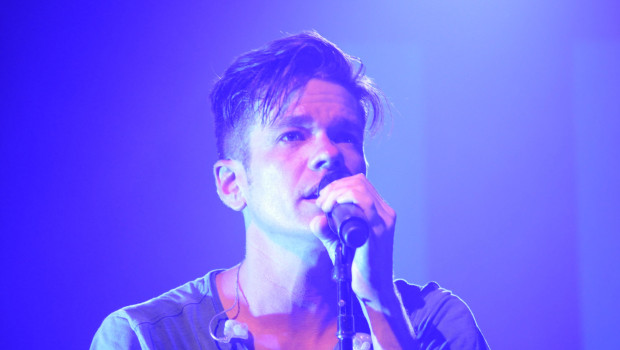 Published on October 5th, 2015 | by Thomas Ritchie
0
Nate Ruess is an Iowa native, and other fun facts
Tonight, Nate Reuss takes the stage at the Orpheum Theatre as part of his College Consciousness tour. Saint Motel is the opener.
Ruess grew to great acclaim with his band Fun, after starting his musical career with the band The Format in his home state of Arizona. Ruess recently released his first solo album with the debut hit single, "Nothing Without Love" which rose to No. 6 on the Billboard Hot Rock Song chart.
The Campus Consciousness Tour connects millennials' favorite bands with social and environmental causes to inspire and activate the next generation of changemakers on campuses across the country. Such on-campus programming at Morningside College will include education, activism, fun, engagement, and a way for students to give back to their communities.
But the highlight of the day will come when Ruess takes the stage tonight to deliver the hits and share his new solo work.
Here are four things you should know about Ruess.
Ruess was born In Iowa. That's right, this Iowa native should feel right at home tonight when he takes the stage at the Orpheum. Ruess actually moved to Arizona when he was 4, but was born in Iowa City, so we're counting him as a native.
The band's breakout single "We Are Young" has been certified five-times platinum by the Recording Industry Association of America, and was Fun's first charting single on the Hot 100, as well as their first No. 1 single. The song has received massive attention, and has been used in commercials, featured on the television show Glee, and has topped music charts around the world. It also was named 99th on the Billboard Hot 100 Songs of All-time. The song also won Song of the Year honors at the Grammy's, in addition to Best New Artist.
His pre-show ritual is pretty simple, he told iHeart Radio: "We like to sing the bridge harmonies to 'What This World Is Coming To' and then we talk about what we expect of one another and the show. Then we stand around in a circle and rah rah."
Ruess never received formal vocal training, and said he didn't consider himself to be a songwriter until he was about 23 years old. "I always wanted to be a singer, but none of my friends thought I could sing." Now Ruess says he capitalizes on what's going on around him when he writes a song. "A lot of times when I'm writing lyrics, I just think about insecurities that I might have and turn them into a scene. Some things may be true, and some things may not."
Either way, his catchy style and lyrics have caught on as his band Fun and solo career have both seen worldwide success. Fun is currently on hiatus as the members each pursue other projects.
Tickets for the Oct. 5 show are available at the Orpheum box office for $35-$47.50.
https://en.wikipedia.org/wiki/Nate_Ruess