Events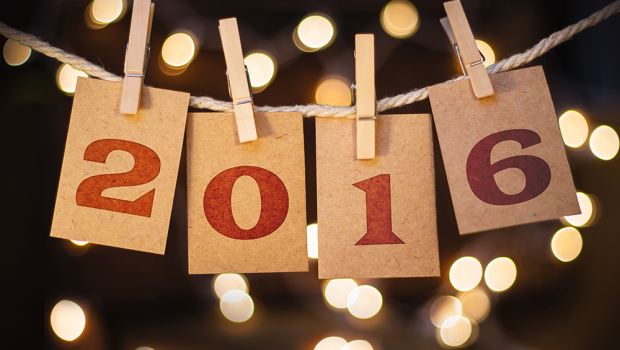 Published on December 31st, 2015 | by Thomas Ritchie
2
New Year's Eve packed with music, parties, fun
The countdown to the New Year always brings out the festiveness of the community with exciting events for people to party it up and welcome the New Year with friends and family. The Siouxland area is offering myriad ways to say goodbye to 2015.
Party Like a Rockstar/NYE Dueling Pianos
If you're 21 or older, you can enjoy an evening of some of the best pianists in the industry at The Anthem in the Hard Rock Hotel and Casino from 9 p.m. – 12:30 a.m. The Dueling Pianos' engaging performances get the crowd on its feet and is sure to get your New Year rockin.
There will also be a New Year's Eve dinner from 4 p.m. – 11 p.m. in Main + Abbey at the Hard Rock. Tickets are $75 per person and reservations are required. If you're looking for something less expensive, you could also attend the World Tour Buffet from 4 p.m. – 10 p.m. for $18.99 per person.
111 3rd St Sioux City, IA 51101
712-226-7600
Website: Party Like A Rockstar NYE 2016
Emily Johnson Band
The Chesterfield will be hosting the Emily Johnson Band with special guest Steven Bankey. This will be their first full show since August!
1225 4th St. Sioux City IA 51101
Find it on Facebook
NYE Two Story Takeover
21st Amendment is hosting "Two Story Takeover," a New Year's Eve party featuring live DJs playing upstairs and downstairs! The party starts at 10 p.m.
1008 4th St. Sioux City, IA 51101
712-255-5973
Find if on Facebook
Big Band New Year's Eve Celebration
Vangarde Arts will be celebrating the New Year with a 10-piece Jazz and Swing band. There will also be an expanded dance floor, champagne, hats, horns, and food. Tickets are $10 at the door.
420 Jackson St. Sioux City, IA 51101
712-251-6432
Website: http://www.vangardearts.com
The Gary & Dani Show
The Gary & Dani show will be performing at Clyde's Grill and Pub from 5 p.m.-9 p.m.
3828 Stadium Dr. Sioux City, IA 51106
Find if on Facebook
Sioux City Musketeers Vs Omaha
The Sioux City Musketeers and the Omaha Lancers will be facing off at 7:00pm Thursday at the Tyson Events Center! Tickets for adults are $13, $15, or $17 depending on seats (adult prices go up $3 on game day), children are $9.50 or $11.50, and those who can show a military id at the box office get in for $10!
401 Gordon Dr. Sioux City, IA
1-800-514-3849
Website: http://www.musketeershockey.com
New Year's Eve at Doxx Warehouse Bar
Doxx is throwing a New Year's Eve party with free party favors, champagne at midnight, and more. The fun starts at 9 p.m.
1219 5th St Sioux City, IA
Find it on Facebook
Young Professional's New Year's Eve Party
Cocktails at 7:00pm and dinner catered by Trattoria Fresca at 8:00pm lead up to a DJ Dance Party starting at 9:00pm at the Howard Johnson Hotel! Tickets are $40 per person.
Organized by the Sioux City Growth Organization
707 4th St. Sioux City, IA 51101
Find if on Facebook