Pets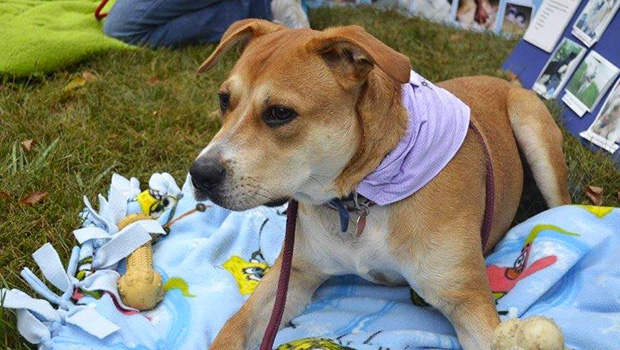 Published on December 9th, 2015 | by Noah's Hope -- Barbara Gross
0
Pet of the Week – Baxter – ADOPTED!
This sweetie is Baxter. If he could talk, he'd tell you this story: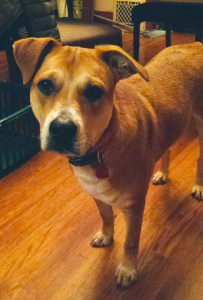 "Hello, Baxter here. I just spent four months at the local shelter and nobody wanted to take me home. I guess no one wanted an average, ordinary looking boxer mix like me. So it was such a happy day when I finally caught a break! Noah's Hope was willing to take a chance on me so I KNOW I'll find a family now!
I'm learning all sorts of things in my foster home and my foster mom says I'm smart and I learn really fast! First thing: I had to learn to not be so selfish with food and toys. I never had to share before so it's hard, but I'm getting the hang of it. I guess I'm five years old but I think I'm still a puppy because I love to run and pounce and play and throw things up in the air. Foster mom is teaching me which things are ok to chew on and she makes sure I have lots of these things around. She was really relieved that she didn't have to teach me to potty outside, I learned that one a long time ago.
So far I have liked most of the grownup people that I have met. There have been some non-grownups that make me nervous so I'd rather avoid them. I like all my foster doggie siblings and I love to play with some of them but most are lazy and get tuckered out. There are big dogs and small dogs here but no cats.
So, life outside the shelter is good! While I wait for my new family to come I will be enjoying life and learning more stuff. I want to thank the shelter, Noah's Hope and my future family for giving me another chance at great life!"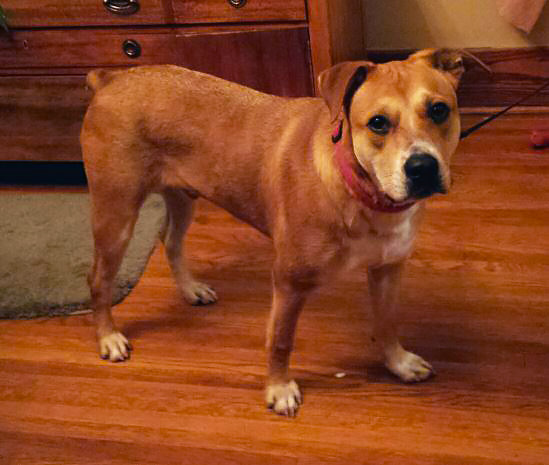 Baxter is neutered, vaccinated and micro chipped. His adoption fee is $135. To complete an adoption application for Baxter or any of his rescue friends, please visit our website, or call Deanna at 712-253-8394.
https://www.facebook.com/NoahsHopeAnimalRescue
Noah's Hope Animal Rescue is an all-volunteer, 501(c)3 nonprofit corporation. We rescue the underdogs: the old, the sick and injured, the used-up by breeders, the forsaken and misunderstood. We nurse them, bring them back from the brink, and give them another chance. We believe they make the very best pets because somehow, they understand and are grateful.