Pets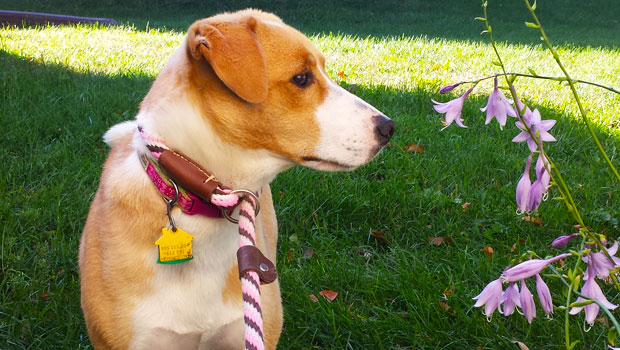 Published on September 30th, 2015 | by Noah's Hope -- Barbara Gross
0
Pet of the Week – Lila – ADOPTED!
Lila came to Noah's Hope as one of many dogs rescued from a single home. The family started out with just a couple of dogs, but did not spay or neuter them, and in a few years they had a sizable dog pack. The dogs lived outside with very little shelter or care. They have needed a lot of special attention and training to overcome this rough start in life, but most are doing very well, and Lila is one of the success stories from this rescue.
Lila walks nicely on a leash, and has a great nose for following scents. She may have potential as a hunting dog. Lila has learned her house manners. She's house trained as long as she stays on a regular schedule. She has learned to go stand by the door to let her people know it's time to go outside.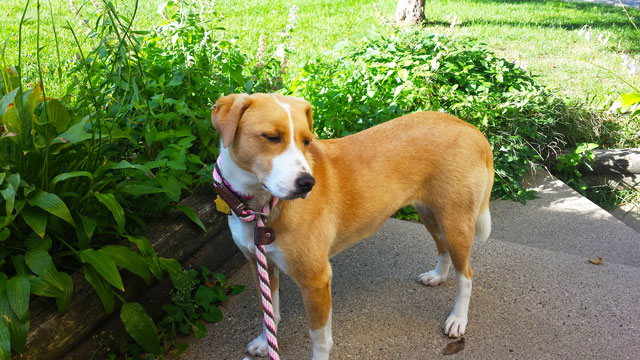 She knows the commands, "sit," and "kennel up." She often goes to her kennel by herself if she is afraid of something. She gets along well with other dogs, but she is frightened by children. She's not aggressive at all, but she shakes and goes to her kennel to watch the kids in safety. This behavior may go away in time when she becomes acclimated to having children around, but we recommend that Lila go to a home without small children.
Although this girl is slow to warm up to new people, she's a sweet, polite companion when she gets to know you. She's ready for her forever home. Won't you make her part of your family?
Lila is spayed, vaccinated, and micro chipped. Her adoption fee is $135. To complete an adoption application for Lila or any of her rescue friends, please visit our website, or call Deanna at 712-253-8394.
https://www.facebook.com/NoahsHopeAnimalRescue
Noah's Hope Animal Rescue is an all-volunteer, 501(c)3 nonprofit corporation. We rescue the underdogs: the old, the sick and injured, the used-up by breeders, the forsaken and misunderstood. We nurse them, bring them back from the brink, and give them another chance. We believe they make the very best pets because somehow, they understand and are grateful.