Pets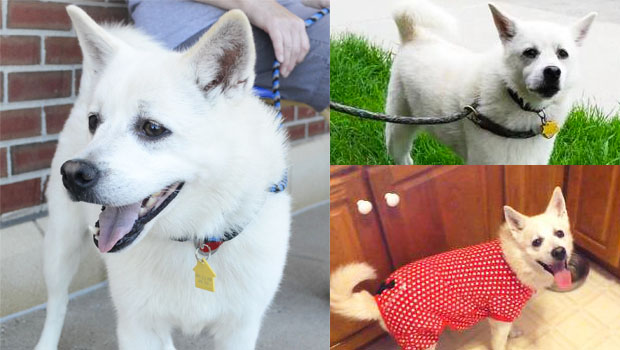 Published on November 11th, 2015 | by Noah's Hope -- Barbara Gross
0
Pet of the Week – Tucker – ADOPTED!
This extreme cutie is Tucker, a 5-year-old American Eskimo mix. He came to Noah's Hope after being surrendered to an area shelter, and this little guy has spent way too much time in shelter or foster care. He needs to find his very own home with people to love.
Tucker is what we call a "home body," meaning that he loves HIS people and pets in HIS home, but he does not do so well out in the public. He gets stressed when there is a lot going on and he becomes fairly grumpy. But in his own home, he loves everyone including the other dogs and the resident cat. In the right home, he will make a fabulous friend.
Tucker is house trained and has perfect house manners. He weighs about 30 pounds and is very mellow in a relaxed environment. He will do best in a home with no kids, or one with older, calm kids.
Tucker is neutered, up-to-date on shots, micro chipped, and ready for his forever home. His adoption fee is $135. To complete an adoption application for Tucker or any of his rescue friends, please visit our website, or call Deanna at 712-253-8394.
https://www.facebook.com/NoahsHopeAnimalRescue
Noah's Hope Animal Rescue is an all-volunteer, 501(c)3 nonprofit corporation. We rescue the underdogs: the old, the sick and injured, the used-up by breeders, the forsaken and misunderstood. We nurse them, bring them back from the brink, and give them another chance. We believe they make the very best pets because somehow, they understand and are grateful.