Pets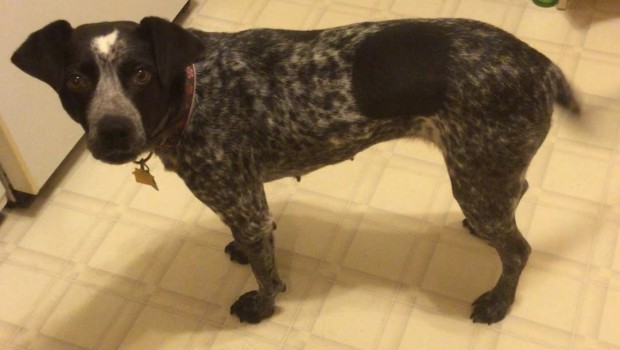 Published on April 15th, 2016 | by Noah's Hope -- Lita Shulenberger
0
Pet of the Week: Tinsel – ADOPTED!
We would like you to meet Tinsel. What she wants most in the world is to find a forever home where she can be the devoted, loving dog that she is. She would even love to be a lap dog if you would let her, but if not, she will understand since she weighs about 40 pounds.
Evidence indicates that Tinsel and her pup were dumped out in the country where they eventually found their way to a farm. Multiple attempts to shoo them away failed as their loyalty to humans kept them near the only source of security they could find.
Tinsel is a five-year-old German short hair pointer. She is very mellow, which is unusual for her breed. She is potty trained and has good house manners. She knows many basic commands such as sit and stay, so it is obvious that someone cared enough to work with her at one time. She would be a good hunting dog and has won every stare down she has had with the neighborhood squirrels. She would stand still and stare at a squirrel for an hour if the critter would cooperate.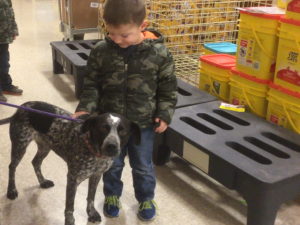 Is there anything wrong with this girl? Not really… she doesn't like cats, but that isn't  unusual. She is good with the dogs in her foster home, but sometimes when she meets a new dog it takes a while for her to be okay with them. This isn't that unusual, either, and of course we recommend a slow introduction. Once Tinsel likes a dog, she never will forget that dog and they will be buddies for life.
So if you are looking for a loyal friend, then you and Tinsel might be made for each other! Spending just a few minutes with her shows you what a nice girl she is and you will be as puzzled as we are about why someone would not want this sweetie.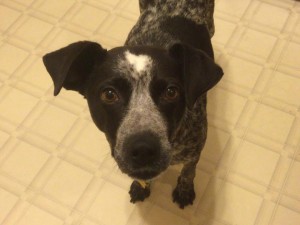 To complete an adoption application for this girl or any of her rescue friends, please visit our website, or call Deanna at 712-253-8394.
https://www.facebook.com/NoahsHopeAnimalRescue
Noah's Hope Animal Rescue is an all-volunteer, 501(c)3 nonprofit corporation. We rescue the underdogs: the old, the sick and injured, the used-up by breeders, the forsaken and misunderstood. We nurse them, bring them back from the brink, and give them another chance. We believe they make the very best pets because somehow, they understand and are grateful.