Published on September 8th, 2013 | by Sioux City Now
Photos: A day at Artsplash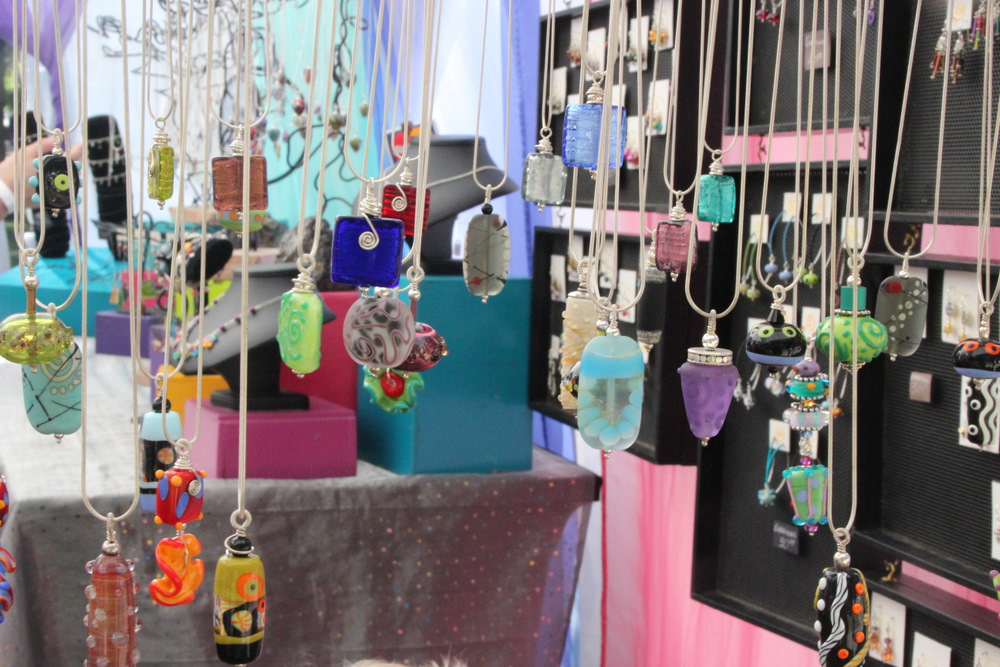 Every year on Labor Day weekend, the Sioux City puts a spotlight on the arts in all arms with Artsplash.
And this year, the event was as big as it's ever been, with organizers the Sioux City Art Center adding 30 new artists and many new attractions to the two-day event.
Held in Riverside Park for the first time, artists, kids projects, food vendors and performers were spread out like never before in a vast carnival of color, sound and activity.
In the kids area, projects included painted frisbees and make your own hand-printed stepping stones to a series of large inflatables. Kids young and old scurried from activity to activity like ants building a home.
Nearby, artists of all sorts – fabric, watercolor, glass, wood, jewelry and scores of traditional works – spread out to form a never ending visual feast for art lovers looking to grow their collection. Most of the artists are from the Midwest.
In a heavily blanketed area under the trees, Sioux City Community Theatre students donned Shakespeare garb and performed for the crowd, who mostly munched on corn dogs, gyros and enjoyed cold drinks.
The annual event attracts thousands of local residents each year.
A Day at Artsplash – Photo Gallery