Published on January 28th, 2015 | by Thomas Ritchie
Photos: Lisa Lampanelli brings laughs to Hard Rock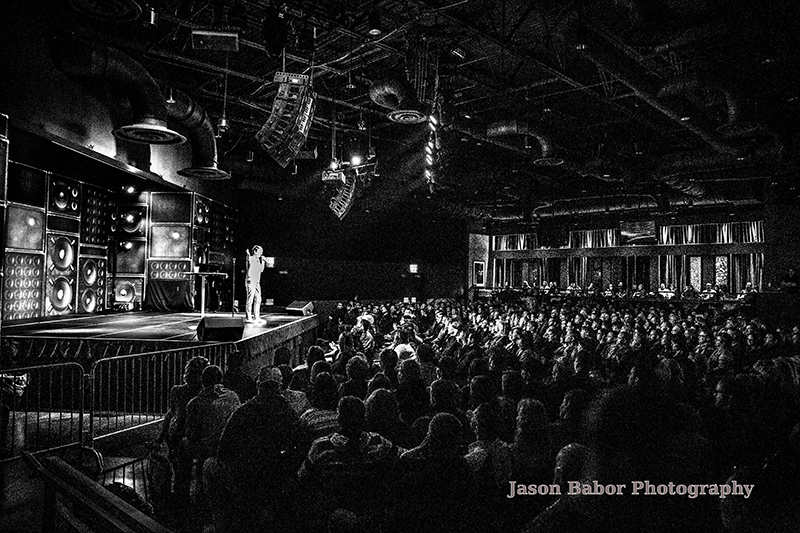 Lisa Lampanelli is known as Comedy's Lovable Queen of Mean. And when she took the stage at the Hard Rock Casino's Anthem stage, she brought the goods.
In 2009, Lisa entered the ranks of comic greats and premiered her first one-hour HBO comedy special, "Long Live the Queen," to tremendous ratings. That same year, her autobiography, "Chocolate, Please: My Adventures in Food, Fat and Freaks," hit bookstores to critical acclaim.
Lisa is well-known for her many Comedy Central and Friars Club roasts. She has lambasted Jeff Foxworthy, Pamela Anderson, David Hasselhoff, Betty White, Donald Trump and Flavor Flav to name a few.
Currently, the in-your-face comedy voice is making a departure from her signature insults with her first developmental theater production, "Fat Girl Interrupted," to show a side of Comedy's Lovable Queen of Mean that few knew about.
Lampanelli performed for two packed houses in a pair of evening shows at the Hard Rock, part of their regular comedy series. Comic Luke Lowrey opened the show. Here are photos from here Jan. 22 show taken by Jason Babor.