Movie Reviews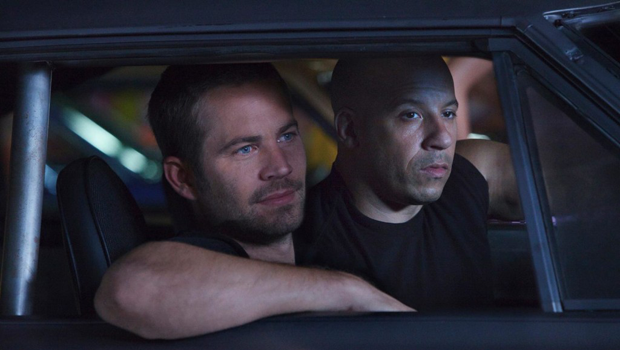 Published on April 22nd, 2015 | by Leslie Erickson
0
Review: Furious 7 keeps the adrenaline pumping
"This time it ain't just about being fast." – Dominic Toretto
Furious 7
Director: James Wan
Writers: Chris Morgan, Gary Scott Thompson
Stars: Vin Diesel, Paul Walker, Dwayne Johnson
IMDB Link: http://www.imdb.com/title/tt2820852/?ref_=nv_sr_1
★★ 1/2
If you like to watch scantily-clad women, well-muscled men, shiny fast cars, stylized street fighting, and unbelievable action scenes, you'll love Furious 7. The latest installment of the Fast and Furious franchise, this film delivers what its long-established audience looks for in action and style, but, unsurprisingly, not much else. There are no big surprises, no compelling or original plot lines, and the acting is mediocre at best. But to be fair, this film makes no promises or apologies for its lack of quality; it never pretends to be anything but what it is – a fast-moving, superficial, flashy action film.
What sets this film apart from other action films in general and the Furious franchise in particular is the untimely and sad death of one of its stars, Paul Walker. Walker was killed in a car accident in 2013 during a break in filming. He had shot most of his scenes, but the film wasn't finished. Filmmakers debated on the best way to deal with unfinished film, and decided to finish it using CGI in some scenes and Walker's brothers, Caleb and Cody, as stand-ins in others. The effect is seamless, and even with prior knowledge, it's difficult to pick out where these manipulations were used.
The acting throughout is forced, and the characters often speak their lines woodenly, from Vin Diesel's main character, Dominic Toretto, to Dwayne Johnson's Hobbs. The support characters are a little less poorly acted even if their lines are stock and stereotypical.
The plot line too, what there is of it, is stereotypical and predictable. There is just enough of a plot to drive the film forward, but not enough to carry it. The weight of the film is carried through its special effects, action, stylized violence, and new ways to crash cars into, around, and through things.
Cars fly, crash through buildings, parachute, and perform all sorts of other gravity-defying feats. The writers tried to come up with of every possible new way a car can crash and either keep going or burn, and with so many of these films already produced, the ways have gotten more and more outlandish and unbelievable.
But Furious 7's audience doesn't care about believable. It cares about fast cars, good-guy/bad-guy fights, oversized oiled muscles, Hollywood-stock beautiful women, and the occasional witty line, even delivered with no finesse. The film keeps the adrenaline pumping with little break in the action, so if you're looking for a fast-moving action film with little substance but lots of flash, drop in and buckle up for a ride. (And don't believe Dominic Toretto – this time it is definitely still is just about being fast.)
Furious 7 is now playing at the Sioux City Promenade Theater. CLICK HERE for Showtimes.
View the official trailer below:
—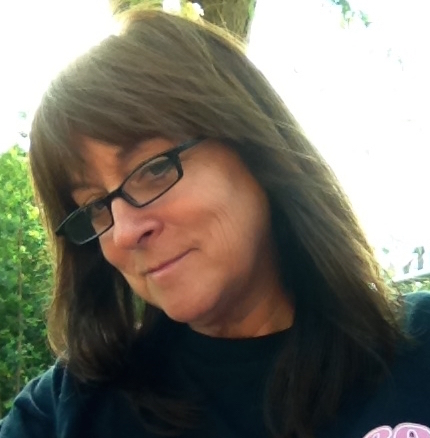 Leslie Erickson is an avid cinephile and bibliophile living in Sioux City. From September through May, when not watching films or reading, she teaches literature and writing at Western Iowa Tech Community College. In the summer, she spends her time hiking and backpacking through the wilderness in one or another of the western states, occasionally taking breaks in air-conditioned theaters to catch a new release.