Community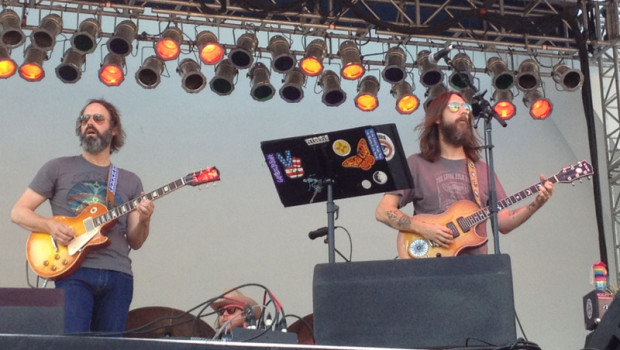 Published on June 19th, 2015 | by Thomas Ritchie
0
Saturday in the Park Exhibit marks 25 years of music
The opening weekend of the Sioux City Public Museum's new Saturday in the Park: Rockin' for 25 Years exhibit was a success, organizers said.
Steve Hansen, Museum Director, said he had many positive comments from visitors about the exhibit being presented in recognition of the 25th year of Sioux City's premier summer music festival, set for July 4 this year in Grandview Park.
Saturday in the Park organizers were an invaluable resource for the exhibit providing information and memorabilia on loan, said Hansen. One of the highlights of the exhibit is a full-run of posters many of which were autographed by the performers. Also showcased are a 20th Anniversary quilt of Saturday in the Park T-Shirts and five original paintings by Sioux City artist Mark Kochen including his 2015 festival artwork.
Dozens of photographs of the performers along with video/audio clips of several performances also are featured. "People are going to have fun with this exhibit," said Hansen. "It will bring back 25 years of good memories."
Saturday in the Park: Rockin' for 25 Years will be on display through Sept. 6. The Sioux City Public Museum is located at 607 4th Street in downtown Sioux City. Hours are Tuesday to Saturday 10 a.m. to 5 p.m. and Sunday 1 to 5 p.m. Admission is free.
For more information, call 712-279-6174 or visit www.siouxcitymuseum.org.