A&E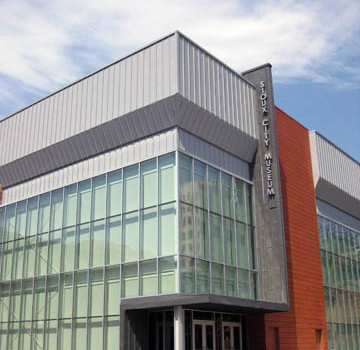 Published on June 21st, 2013 | by Sioux City Now
0
Sioux City Public Museum receives Chamber's Star of Siouxland Award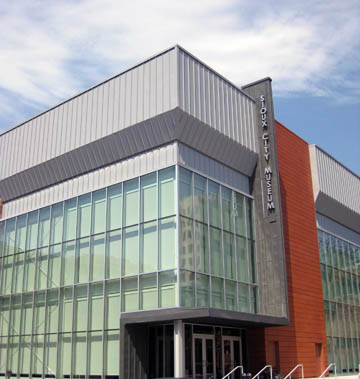 Museum director, Steve Hansen, has announced The Sioux City Public Museum has received the Star of Siouxland Award from the Community Enhancement Committee of the Siouxland Chamber of Commerce
members of the Sioux City Public Museum's Board of Trustees accepted the award from Community Enhancement Committee members at the City Manager's weekly press conference on Wednesday. The goal of the Community Enhancement Committee is to stimulate a safe environment for citizens; recognize beautification efforts, assist with quality-of-life projects; and provide quality education for Siouxland youth.
The committee noted the positive feedback the Sioux City Public Museum has received from visitors across the country, including more than 63,000 visitors this past year. In 2012, the new site of the Sioux City Public Museum was the recipient of a 2012 MUSE Award, presented by the American Alliance of Museums, in the Interactive Kiosks category.
Don't forget the Public Museum offers a variety of programming throughout the year! Bring you family and friends and enjoy all the museum has to offer.
History at High Noon" featuring the 50th anniversary of River-Cade on Thursday, June 20 at 12:05 p.m.
A repeated presentation of "The Deadliest Mile: Steamboats on the Missouri River" on Sunday, June 23 at 2:00 p.m.
Historic Fourth Street Walking Tour on Tuesday, June 25 at 6:30 p.m.
Pearl and Water Streets Walking Tour on Saturday, June 29 at 10:00 a.m. which was rescheduled due to rain.
Summer classes for children in June and July.
 "What Ever Happened To…" Exhibit which will be on display through September 22.