Community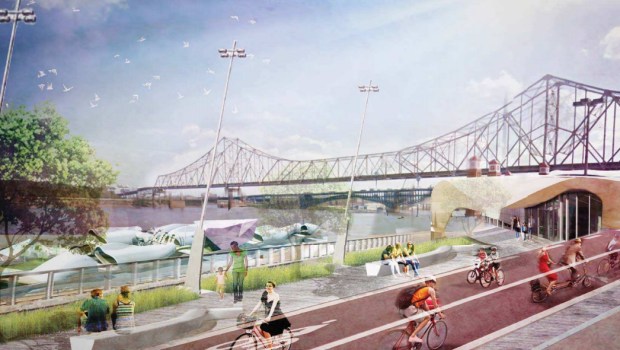 Published on October 16th, 2015 | by Thomas Ritchie
4
We want your creative ideas for Sioux City's Riverfront
On Monday, Sioux City's City Council will consider approval of a $45,000 study that will explore ways to renovate Chris Larson Park and the area surrounding the former Argosy Casino.
City officials have said that the community also will get a say as well in the fate of the park, which spans 110 acres along the riverfront.
But we here at Sioux City Now say let's save the city some money and come up with our own ideas for this awesome park that abuts our downtown district. This green space is truly a welcome mat to our city, and this is our chance to reimagine if for decades to come.
So, here are a few ideas we'd love to see.
Turn it into a retail and entertainment boardwalk much like that in Branson, Mo. The Live Entertainment Capital of the World in 2006 created Branson Landing along a city lake to maximize foot traffic in this tourist-filled city.
Bass Pro Shops and the Hilton are two of the anchors in this meandering outdoor mall, which features concerts (above) on the landing as well as zipline rides, boating attractions and other non-music entertainment. You can take in dinner, hit the Irish pub and shop local specialty food and clothing shops.
Moving north from Missouri to South Dakota, consider what Sioux Falls has done in its Uptown to the Falls district in the past few years. Downtown lofts (above), abundant trails and plenty of restaurants and bars make up this reimagined district on the downtown's north side.
In fact, demand was so high for lofts that developers could not keep up with demand. One 90-unit loft built in 2013 was full before work started.
Or, we can think really big, as Jonathan Fanning asked us to do this week during his Business for Breakfast talk, and imagine a riverfront rife with activity and opportunity for all kinds of environments working together, as has been planned in St. Louis.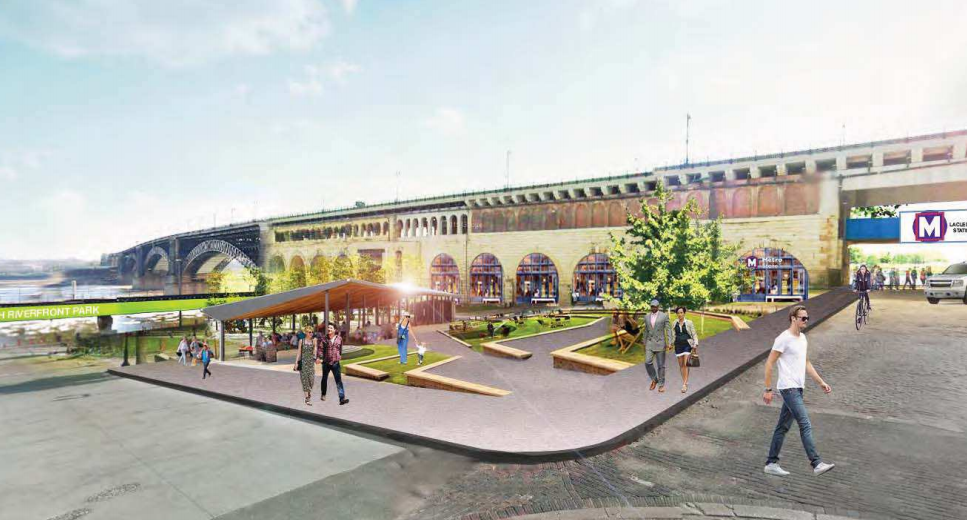 There, a Riverfront Park plan meshes open recreation spaces (think outdoor yoga and a skate park) and pavilions (music festivals, a dog park and more) with restaurants and other entertainment venues (shown above). Public transportation stations and bike trails all work in tandem, and creative and innovation districts bring together like-minded companies and innovators. They even have a beer garden barge, which every city should have.
Yankton, S.D., recently challenged its citizens to imagine a "Big Idea" in its small community just an hour up the Missouri River, and they received 100's of ideas big and small.
The point is this: we need to think big about what we want our community riverfront space to become, and how we can utilize this incredible resource. Let's give visitors  and residents a space that we all can be proud of.
So come on – let's get creative. What would you do to transform Sioux City's Riverfront?
We're giving away a $20 dining gift card to the best idea we receive. Post a comment on this story or our Facebook page by Friday, Oct. 23 to be considered. We'll post the best ideas here in a future story.