Events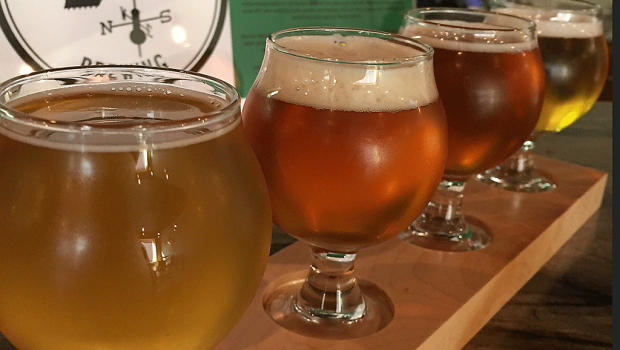 Published on November 10th, 2015 | by Sioux City Now
0
Week Ahead: Avett Brothers, Art Tour and Hornets
Cool fall winds may be blowing, but Sioux City's week is as hot as ever, with live music, a new basketball team and lots of great art and music on tap.
Biz Brew
Do you love local business, seeing new startups or helping give back to the community? What about networking over a cold beer? Then Biz Brew is for you! This Thursday, starting at 5 p.m., join us at Jackson Street Brewing for Biz Brew. Anyone who has an interest in promoting innovative ideas, entrepreneurship and creativity in Siouxland is welcome to meet others who share the same passion.
The Avett Brothers
Making their return to Sioux City this Thursday are The Avett Brothers, taking the stage at the Orpheum Theater at 8 p.m. With eight studio albums and numerous hits on the Billboard Top 200 charts, it's guaranteed to be a memorable night of music. You loved them at Saturday in the Park, so get your tickets today!
Fall Benson Burner
The Benson Building artists are holding the Fall Benson Burner on Friday night starting at 5 p.m. A number of local artists in the building, at 705 Douglas St., will open up their studios for a night of art and fun. Stop in, browse or buy some new local art, enjoy refreshments and meet new people. This event is FREE and open to the public.
Macy Gray
Taking the Anthem Stage at the Hark Rock Hotel & Casino on Friday night is the legendary Macy Gray. Her music transcends genres, from experimental soul and alternative rock, to retro-disco and hip-hop. A truly gifted songwriter and brilliantly unique vocalist, you won't want to miss this performance. Show starts at 8 p.m.
Sioux City Hornets
Sioux City's newest sports team – the Sioux City Hornets – will take the court in a preseason exhibition game on Saturday at the University of South Dakota Wellness Center, 414 Clark St. Come check out this new local team take on the Missouri Rhythm, and support basketball in Sioux City. Contract signing at 11 a.m. at Texas Roadhouse, and tipoff is at 2 p.m. in Vermillion.
CMT on Tour: Brett Eldredge and Thomas Rhett
CMT on Tour presents Brett Eldredge and Thomas Rhett at the Tyson Events Center this Saturday night. With chart-topping single after single, these two will be putting on a great show for our Sioux City crowd. The show will also feature special guest Danielle Bradbery. Starting at 7:30 p.m., tickets are still available, so get yours now!