A&E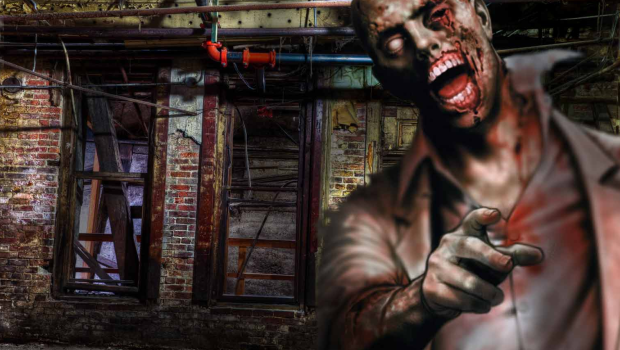 Published on October 27th, 2014 | by Sioux City Now
0
Week ahead: Horror, hockey, haunted houses and more
It's a haunted week in Siouxland, and there's plenty to do. Here are a few select opportunities to get your haunt on.
Indulge in some tunnel-vision – If the thought of academia gives you the willies, you can either burrow your way into an underground bunker or you can take a tour of Briar Cliff University's "Haunted Tunnels." Now in its 24th year, the scholastic subterranean sight-seeing exhibition will be taking place from 7 – 9 p.m. Monday – Thursday, and from 6 – 9 p.m. Friday, at the south entrance of Heelan Hall. Boo! Student loan repayment! Yeah, we thought that would scare ya!
Touch-a, Touch-a, Touch-a someone – Halloween is the one time of the year when it's not socially awkward to get your bustier, fishnet stockings, hooker high heels and/or chest shaver out of storage. How else will you be able to enjoy the Film Train's showing of the 1975 cult movie classic "The Rocky Horror Picture Show?" The flick that put Susan Sarandon, Tim Curry and "sweet transvestites" on the map will be playing at the Riviera 4 Theatre. "Time Warp" time: 7 p.m. Thursday.
Rock it, Man – The world of rock and roll has its fair share of spooks. Many will be on display at Hard Rock Casino's "Spooker's Ball," beginning at 8 p.m. Friday. First, enjoy recreating favorite hits from such "platinum" rock legends as Journey, Queen and Bon Jovi (this rates a 6 on the horror scale or, an 8 if you include Jon Bon Jovi's hairdo, circa 1987). Secondly, come dressed as your favorite rock star and possibly win a cash prize. If somebody comes dressed as Mr. and Mrs. Kanye West, we may have to swear off Halloween for good.
Feeling blue? Join a group – Bald may be beautiful, but what about bald, blue and mute? Blue Man Group will be frightening children from the stage of the Orpheum Theatre at 7:30 p.m. Monday and Tuesday night. Hopefully, Tobias Funke will not be in attendance.
We're Not Afraid of No Ghost … Cat! – They may not be furry not translucent but Sioux City rockers GhostCat will be celebrating the release of their new CD at 9:30 p.m. Saturday at The Chesterfield. Joining the feline spooksters will be The Villain Works, The B-Sides, Mind Machine and Pets with Human Names.
Downtown Dead Zone – What's freakier than Fourth Street on a weekend night? That would be Scare Central. The 1229 Fourth Street home of "Nightmare on Fourth Street" and "Fear Factory" will be open from 6:30 – 10 p.m. Thursday; and 6:30 p.m. – midnight, Friday and Saturday. Hey, is that a chainsaw in your pocket or are you just happy to see me. Oh. It actually is a chainsaw, our bad.
Hit the Ice – Not up for something spooky? Then head to the Tyson Events Center and cheer on the Sioux City Musketeers, who are leading the USHL in wins and points so far this season.
Find more events in our calendar.