A&E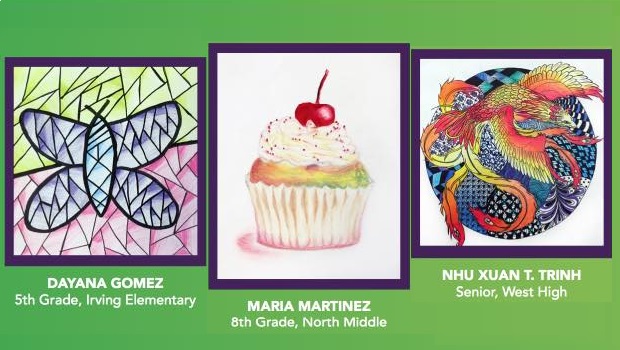 Published on May 1st, 2016 | by Ivy Sweet
0
Art students get recognition at local ArtWorks showcase
Local students are getting their first taste of the artist life.
ArtWorks, an annual Sioux City Community Schools event, is displaying over 1,100 pieces of artwork at the Ho Chunk Centre made by students from each of the Sioux City public schools.
Pat Toben, the Arts and Community Engagement Program Coordinator of Sioux City Community Schools, says that ArtWorks began when local art teachers were having some of their own work displayed.
"The art teachers thought, 'Why don't we have our students' work displayed?' and that's how it started," Toben said.
40 pieces have been selected from art classes at each public elementary, middle, and high school in Sioux City to be showcased at ArtWorks. A committee votes on a winning art piece from three of the schools; which three schools the winner is selected from changes each year.
This year's winners are Dayana Gomez of Irving Elementary School, Maria Martinez of North Middle School, and Nhu Xuan T. Trinh of West High School. Each winner was presented with a framed ArtWorks poster as a prize.
Though this event has been happening for 15 years now, this is the first year that it has been held at the Ho Chunk Centre. Sioux City Community Schools have partnered with the Sioux City Schools Foundation, Ho Chunk Centre, Wells Fargo, and Downtown Partners to give the ArtWorks a new home overlooking downtown Sioux City's skyline.
"This is the first year that we've really had sponsors," said Kari Kellen, the executive director. "We're a block away from the Art Centre, so this has that collaborative arts downtown feel. The kids get to be a part of that downtown atmosphere. We hope that by showcasing their artwork, they'll want to continue pursuing art in the future."
The students are enjoying having their artwork publicly displayed for the first time.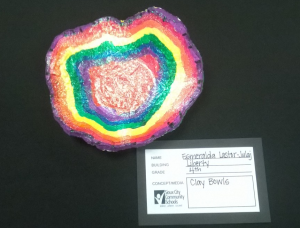 "It feels great," said Esmeralda Lastor, a fourth grader from Liberty Elementary School.
Lastor's piece was a rainbow painted, glitter covered clay bowl.
"At first I didn't know which color to use," Lastor said, "then I thought 'yellow,' so I added yellow and other colors. And then I thought, 'glitter.'"
"I like it; it's interesting," MacGuire Hartmann-Hodges, an eighth grader from East Middle school, said of being showcased. "It's the first time I've ever had something displayed."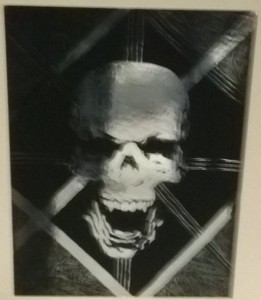 Hartmann-Hodges created a scratchboard piece: a shiny silver skull scratched into a small black board.
"I liked the material," said Hartmann-Hodges. "I made an eye [using scratchboard] last year."
ArtWorks spans three days – Friday, April 29 through Sunday, May 1. During this time, the students' gallery will be open to the public on the fourth floor of the Ho Chunk Centre, located at 600 4th St., from 5 p.m. to 8 p.m. (Friday), 10 a.m. to 7 p.m. (Saturday), and 12 p.m. to 4 p.m. (Sunday). Admission is free.
"We're thrilled to be part of downtown for the weekend," said Kellen.