A&E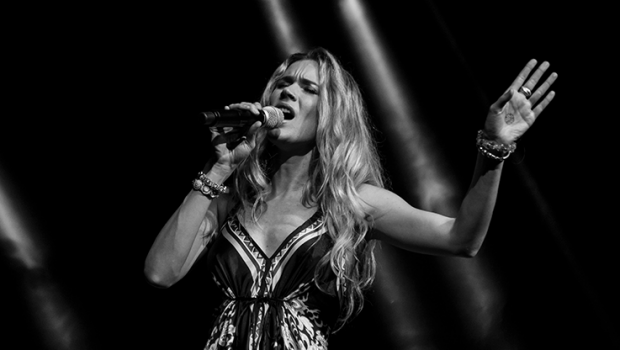 Published on April 4th, 2017 | by Sioux City Now
0
2017 Saturday in the Park lineup: Joss Stone, Trombone Shorty, Revivalists
Late Tuesday, the 2017 Saturday in the Park lineup was officially announced, and it includes a solid list of great performers.
Headliners include New Orleans rock fusion act The Revivalists, British singer-songwriter Joss Stone and New Orleans all-star Trombone Shorty.
Stone began as a teen and has seen a meteoric rise in the 17 years since she began her career at age 13.
The seven-man act The Revivalists (left) dominates the stage with their medley of rock, blues, jazz and pure New Orleans goodness.
Trombone Shorty has played with pretty much every big name in jazz and blues. His new album, Parking Lot Symphony, is out April 28. He will perform as Trombone Shorty & Orleans Avenue.
The lineup is not yet complete, but by the looks of it, this SITP will be one with an energetic, solid day of big acts that meld multiple styles of music, from funk to blues, rock to soul and everything in between. We don't want to get our hopes up too much, but we're pretty sure it's gonna be Huge!
The 2016 Saturday in the Park festival included headliner Kasey Musgraves, Kongos and Big Head Todd & The Monsters, among others. The event is one of Sioux City's biggest summer events, and attracts more than 20,o00 people to celebrate music in the heart of the northside neighborhood. The event is funded completely by local business sponsorships.
As always, the 2017 Saturday in the Park will be free, and will be held at Grandview Park in Sioux City on July 1 from noon to 10:30 pm. Additional features include the return of Arts Alley, the KCAU Kids Zone, some of the best festival food anywhere, and two beer gardens. The festival wraps up with a fireworks finale immediately following the show. No tickets are required – just show up.