Uncategorized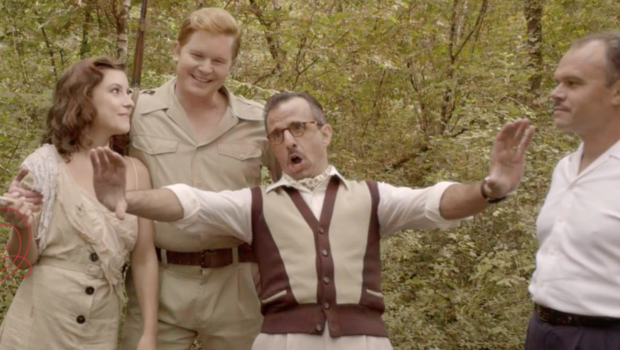 Published on March 16th, 2017 | by Sioux City Now
0
Film Festival rescheduled for April 1-2 at Stoney Creek
After it was postponed by a blizzard on February, the 13th Sioux City International Film Festival will take the big screen on April 1-2.
The event, which features dozens of independent short films from around the world, will all be held at Stoney Creek Hotel and Conference Center in downtown Sioux City. All tickets and passes from the earlier Festival will be honored. Tickets also will be available at the door.
"We've always held our finale at the Orpheum Theatre," said Rick Mullin, one of the Festival's co-founders, "but we couldn't find dates that worked on such short notice, and we didn't want to delay too long. Plus Stoney Creek has proven to be an outstanding location for the Festival. We hope Siouxland movie enthusiasts will turn out again."
Here's the schedule of films.
APRIL 1
1:00 p.m. – The Festival opens Saturday with Short Shorts. These films are each about five minutes long, all genres, from all over the world. "Seeing this many tiny movies in a row will make your head spin. It's a fun way to kick off Part Deux of the Festival," Mullin said. South Sioux City native Carlos Omar de León has a film in this competition, which is sponsored by Puro Sound and Cloverleaf Cold Storage.
4:00 p.m. – Although the documentary event was completed during the Festival in February, Selected Documentaries will be screened again. The program will include the local film that won this competition, "A New Tomorrow Begins Today," produced by students at Sioux City North High School.
7:00 p.m. – The evening event features Horror and Sci-Fi movies. "Horror night always draws a big, fun-loving crowd," said Mullin, "and this year we've upped the fun scale by inviting the audience to come in costume. Anybody wearing a costume will get in free, and we'll ask the audience to judge the best costume." An "after party" for filmmakers and filmgoers follows the awards presentation. Horror/Sci-Fi is sponsored by Jolly Time Popcorn and Jensen Subaru.
APRIL 2
Noon – Adam Gonshorowski will present "The Write Stuff," a workshop designed for writing achievable, low budget, short films. Gonshorowski, of Kesshi Studios, a Nebraska-based production company, is a Festival board member and graduate of the prestigious screenwriting program at Loyola Marymount University.
1:00 p.m. – Best of the Midwest screening. "Films in this category have been made by Midwest filmmakers, and it's a good mix of genres," said Mullin. Best of the Midwest is sponsored by the City of Sioux City and Produce Iowa.
4:00 p.m. – Encore screening of Selected Short Shorts.
7:00 p.m. – The Festival Showcase features narrative short films, both comedy and drama, national and international. This year's Showcase selections are from France, Rwanda, Spain, Australia, Germany, the United Kingdom, and the United States. "It's a great finale to the Festival, and this year's competition is really strong," Mullin said. The Showcase is sponsored by the Festival's primary sponsor, Pepsi of Siouxland.