Theatre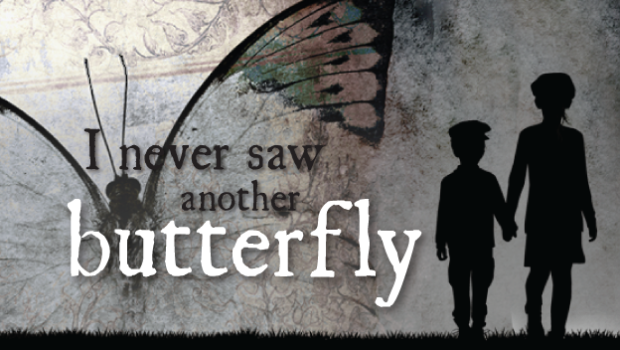 Published on March 2nd, 2016 | by Ivy Sweet
0
Emotional 'Butterfly' portrays stories of children lost in Holocaust
Sioux City's youth theatre is learning about the Holocaust.
The play "I Never Saw another Butterfly," directed by John Mangan, portrays the children imprisoned in the concentration camp Terezin, of which only 1 percent of 15,000 survived.
Mangan was first captured by this tragic story 13 years ago, when one of his students at the Sioux City Community Theatre prepared a speech for a competition that was based on "I Never Saw another Butterfly."
"That's how I discovered it," Mangan said. "And then later, I bought a copy of the play and was really impressed with it, and had it bouncing around in the back of my brain ever since then. About five years ago I really started pushing Sioux City Community Theatre to put it on the schedule, and last year they finally did."
Mangan hopes that the play will raise the audience's understanding and awareness of Terezin, one of the lesser known concentration camps.
"[I] hope to increase their knowledge of some of the terrible things of the Holocaust," Mangan said, "and [help them] realize the devastation of the concentration camps. One hundred out of 15,000 survivors – I want audiences to realize the enormity of this and never let it happen again."
Working with children on such a dark and powerful production was certainly out of the ordinary.
"This is not a 'fun' production," Mangan said. "It's very emotional. There is one scene where all the lines spoken by the kids came from actual essays written by kids in that camp. Kids are getting the meaning out of them."
The cast – ranging in age from 9 to 17 – have been working hard to understand the depth of the story that they are portraying.
"We are bringing to life children who did not survive," Mangan said. "We are honoring their memory. The children are really doing their best to become those children from 70 years ago."
Mangan feels that the children involved in the production have done well in taking on their characters and realizing the emotional impact of their story.
"We weren't just rehearsing the play; we really wanted to give the kids some of the history of the kids their own age who did not survive. The younger kids really appreciated that."
"I Never Saw another Butterfly" opens Wednesday night at 7:30 p.m. at the Orpheum Theatre. Subsequent performances will be shown at the Sioux City Community Theatre Thursday – Saturday at 7 p.m. and Sunday at 2 p.m.
All performances are free and open to the public.