Community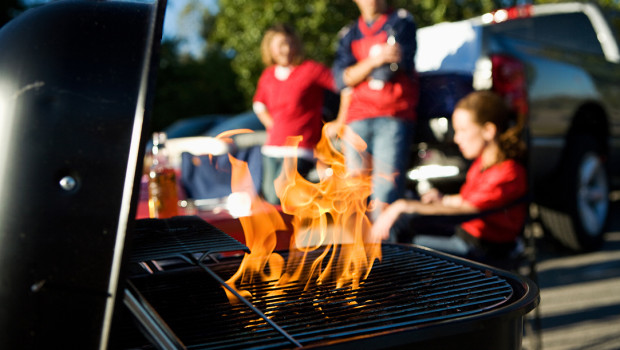 Published on October 24th, 2014 | by Sioux City Now
0
Tailgating 101 for the gridiron gourmet
Cold ones chillin' in your trunk? Check. Plenty o' red meat sizzlin' on your grill? Yup.
Ginormous foam finger affixed to your arm? As if you even had to ask, brother, as if you even had to ask.
You see, it's the middle of football tailgate season. This is the time of the year when it's perfectly acceptable to call squatters rights in a stadium parking lot of your choice for a blow-out of a party.
If you think about it, there's something wonderfully American about emptying the contents of your kitchen, hauling it into the backseat of your truck and cooking up a storm for you and your pigskin-digging pals.
Still, a perfect tailgate party doesn't just happen. You need a game plan.
That's why we've enlisted an elite group of gridiron gourmets for tips to make your next tailgate party truly Heisman-worthy.
Hut-hut-hut!
GOALPOST GASTRONOMY 101

Wanna try that recipe you saw on last night's "MasterChef?" Unfortunately, a tailgate party isn't the right place to indulge in your inner Gordon Ramsey.
Nobody's thinking fancy when it comes to football eats. This is why we suggest a simple menu that leans heavily on burgers and brats for protein and pre-cut veggies for a DIY toppings bar.
Not chi-chi enough for ya? Try serving chili in a bread bowl. This way you can show off for your friends and have less clean-up after the game.
Score!
For a good online resource for all sorts of tailgating recipes, be sure to check out tailgatingideas.com
Of course, great gridiron food won't cook itself and you need not break the bank in order to afford a portable grill. Many retail stores offer Weber or Broil King grills for $100 or less.
Leave the gastro-experimentation to Padma Lakshmi and the wannabes on "Top Chef." Go simple and be a football (tailgating) hero!