Food & Drink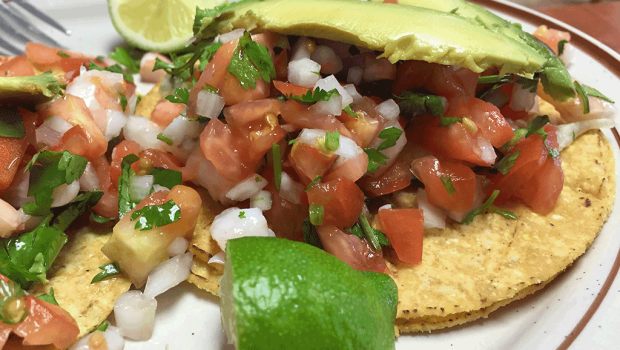 Published on March 8th, 2017 | by Thomas Ritchie
1
Jose's serves up Mexican with great flavor, quick service
I didn't walk into Jose's Family Restaurant with high hopes. After all, I already have a number of favorite Mexican eateries in Sioux City.
The good news: I have another Mexi favorite.
The bad news: I have another Mexi favorite.
Depending on how you see it, we all win. But it clearly throws a cog into the decision making process when we head out the door next time for Mexican. Especially during Lent, when Jose's has plenty of tasty fish options.
To be clear – I've only eaten there once before and I compared it to my favorite (across-the-street) neighbor La Juanitas. And that's where I went wrong.
In a town with such diverse Latin-influenced cuisine, no two Mexi restaurants are the same. Much like America, where tastes and meals differ from region to region, what we call "Mexican food" can vary greatly from the coastal reaches to the central regions of Latin America. As Americans, we're so used to lumping all south-of-the-border foods together, and that's a big mistake.
My point: Don't try to compare regional cuisine from restaurant to restaurant because it's not truly apples to apples.
Sure, steak tacos or carne asada may be similar from place to place, but each country treats these traditional foods like their own, and the flavors and ingredients can be totally different.
I'll stop with the diatribe and get back to the food.
For dinner, my wife and I quickly found platters that looked great. The place was nearly empty for a Saturday night, so the waitress took our order quickly, and it came just as quickly. It's a good thing – we were hungry.
We ordered two dishes – an open-faced tostada and a platter with multiple Mexi mainstays, and we shared plates.
First we dove into the tostada. It was loaded with fresh shrimp, chunky tomatoes, cilantro and diced onions, which was a feast for the eyes. After we squeezed on a fresh lime, it smelled incredible and was bursting with flavor. Oh yeah, it was topped with bright green avocado slices, which really completed the flavor journey. Highly recommended!
It was much like a fresh salsa with shrimp mixed in. We got two tostadas, but if I were to eat it as a dinner, one might do after the free chips and salsa that we started with.
This is a must-try during this Lenten season, when Fish Fridays often have me hankering for something new (enough fish and chips already).
For our second platter, I wanted to get a feel for Jose's platter offerings. The dinner plate included two flautas, an enchilada and a flatbread with beef and gravy. Oddly enough, the food looked so good in the pictures that I didn't stop to take note of what this last item was called. All platters also come with a healthy portion of beans and rice. Yum!
If you've never eaten flautas, they are a great dish to start with in a Mexican restaurant. They are basically corn tortillas stuffed with meat, rolled up and fried to a crisp. It's topped with lettuce and tomatoes and sour cream. Mine also had fresh mozzarella crumbled on top. Good presentation, good crunch and plenty of fresh chopped iceberg lettuce on top.
The enchilada had a great flavor and was topped with a thin red enchilada sauce and lettuce, cheese and tomatoes. I'm not a huge tomato fan, and would have asked for more if I was. In this instance, I was able to steal some from the tostadas. The beef tasted grilled, but I can't be sure. Overall, the enchilada and flautas was pretty small, but this was a dinner platter meaning I should expect smaller portions. Next time I hit Jose's, I'll get a bigger enchilada meal because this was tasty.
The final bit of protein was the flatbread, which was hot like it had just come out of the oven, and was topped with small diced steak pieces and served with a gravy on top. The flavor here was minimal, making this my least favorite part of the platter. But the idea behind dinner platters is to give you a taste of many different entrees and fill you up in the process.
On that account, it was mission accomplished. Can't wait to share Jose's with more friends. Oh, did I mention that as we finished, a Mariachi band started playing by the front door. Wow – what a way to enjoy a night out.
Find Jose's Family Restaurant at 1401 Pierce St.