Food & Drink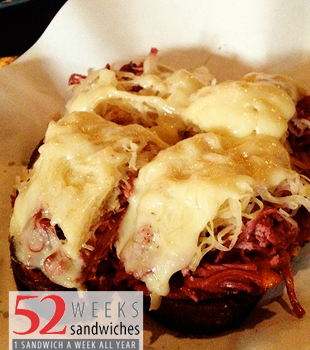 Published on March 14th, 2014 | by Sioux City Now
0
52 Sandwiches: This Open-faced Reuben rocks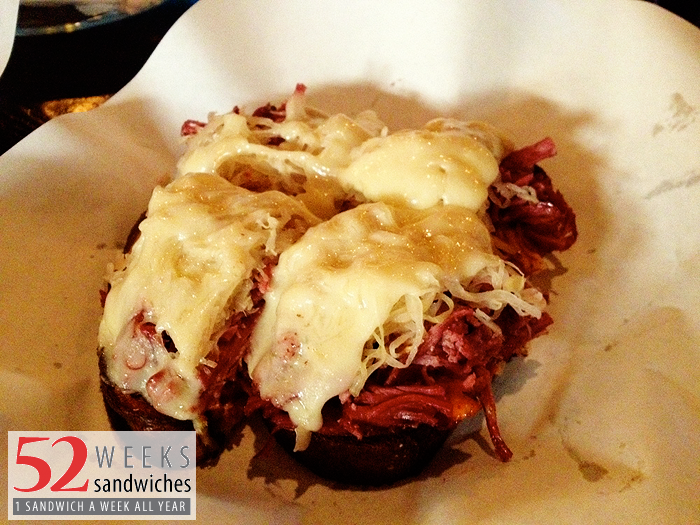 By: Yasamoto
Restaurant: McCarthy & Bailey's Irish Pub
Location: 423 Pearl Street, Sioux City
Sandwich: Classic Open-Faced Reuben
 When I was but a  lad, one of my favorite movies was "The Commitments," which told the story of a bunch of young Dubliners whose dream was to start their own rhythm & blues band.
Since then, I have been charmed by the colorful characters and even more colorful language associated with the Emerald Isle.
After all, what's more fun than telling your gobsmacked mates to bollocks off while you get fluthered at the local pub?
Yet Irish cuisine has always been a bit of a mystery to me.
When I think of Irish food, I think of boiled potatoes (bland), corned beef (salty and bland) and cabbage (soggy and bland).
With St. Patrick's Day just around the corner, I was hoping that the lads and lassies at McCarthy & Bailey's might change my opinion on classic pub food, done Dublin style.
M&B's menu is full of food that's inspired by Ireland. From it's Irish Nachos (sliced corned beef served on potato wedges); Guinness Stout chili (ground beef and bangers served inside a Guinness-infused chili); and Shepherd's Pie (ground beef and veggies served in a pie of fluffy mashed potatoes), the Pearl Street bistro owned by Rick Bertrand has developed a devoted following.
Yet it's their Classic Open-Faced Reuben that sent our Irish eyes a-smiling!
Yeah, we know a Reuben sandwich isn't cutting edge, but this is one sandwich that's a real crowd pleaser.
Simply put, it's a sandwich where eating utensils are required.
What you get is a huge pile of tangy and sweet Sauerkraut over a mountain of hand-pulled corned beef, melted Swiss cheese and a zesty Pub sauce served on top of toasted Marble Rye.
Even though sauerkraut can sometimes overpower a Reuben, it worked in harmony with all of the other ingredients in McCarthy & Bailey's reinterpretation of a classic Irish meal.
With a fine Irish beer (we has a Smithwicks), this is one meal that had us leprechauns grinnin' from ear to ear.
Celtic food can be as creative and as delicious as any other cuisine and this open-faced Reuben is a perfect way for the Irish (or Irish-for-a-day) to celebrate St. Patrick's Day.