Community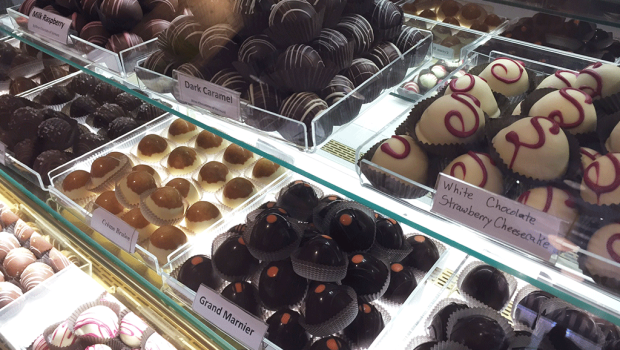 Published on October 29th, 2015 | by Thomas Ritchie
0
At Palmer's Candies, 'tis the season for sweet treats
Don't trust the hype about Palmer Candies: It's underrated.
Palmer's regulars (of which I am one) brag to their friends about the never-ending selection of treats big and small. The gummies, the dark chocolates, the nutty confections.
But unless you've been there, you truly have no idea how sweet it is (pun intended). And since Halloween is nearing, a stop there seemed like the perfect way to spend 30 minutes among the sweets, and a great way to stock up on trick-or-treats.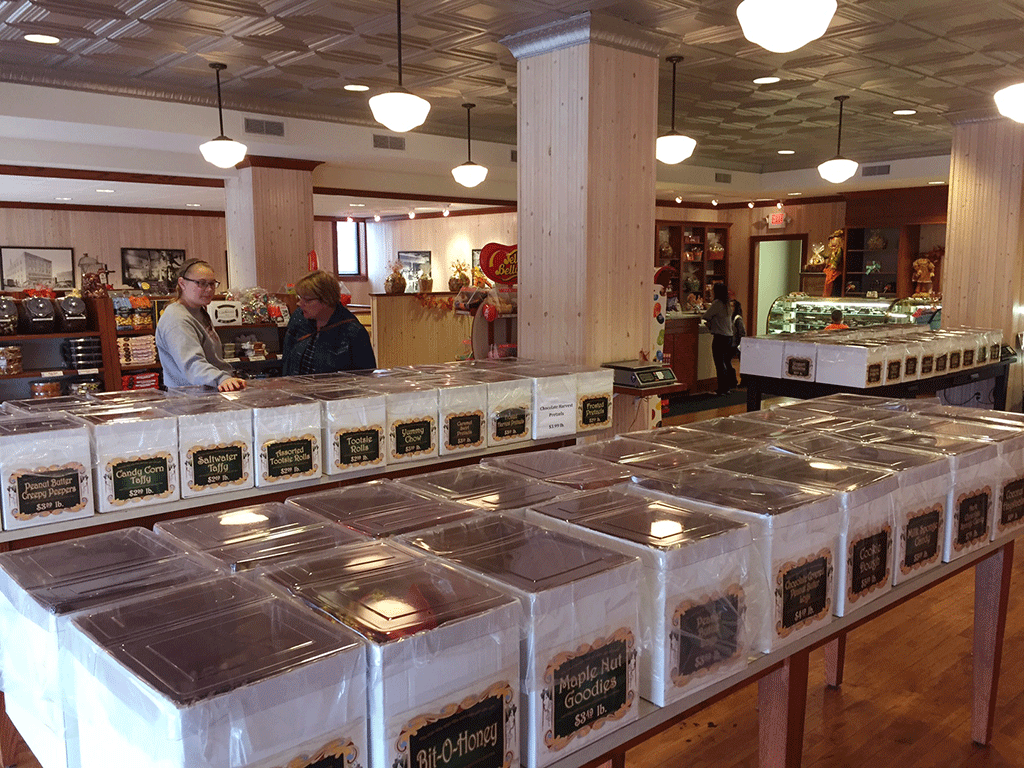 I took my daughter on a recent afternoon to explore the myriad selections. She likes the Jelly Belly beans and multi-flavored candy canes, but wanted to discover something new.
We entered the Palmer Specialty Foods front door and immediately were welcomed with the fresh scent of chocolate and sugary goodness. If you don't know what that smells like, well, you will find it at the corner of 5th Street and Wesley Way.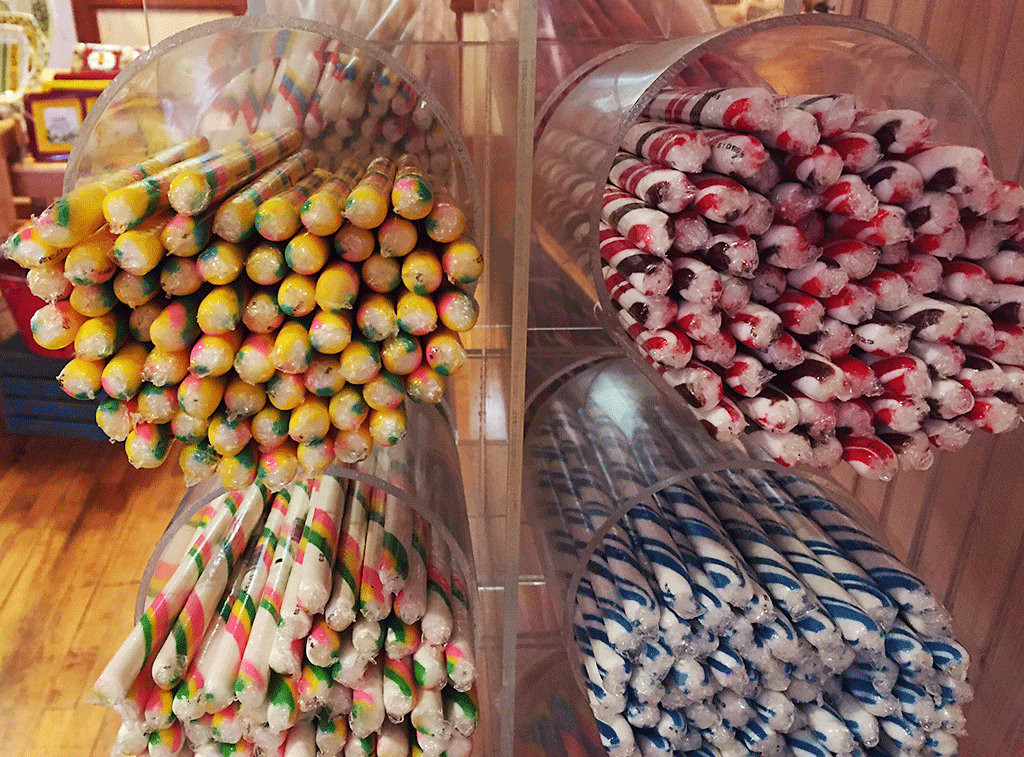 I knew I would walk out with three or four candies or snacks – I always do. I just didn't know what I would be in the mood for. And so the journey began.
So here are a few things to know when you stop at Palmer's.
It's OK to ask for a sample. Palmer's employee are quick to approach sweet-seekers once they climb the stairs and enter the candy floor. See something new or just want to see how fresh an old favorite is? Ask for a sample. We had four or five – I lost count. Don't worry – they know you'll end up walking out with full bags, so they're happy to share.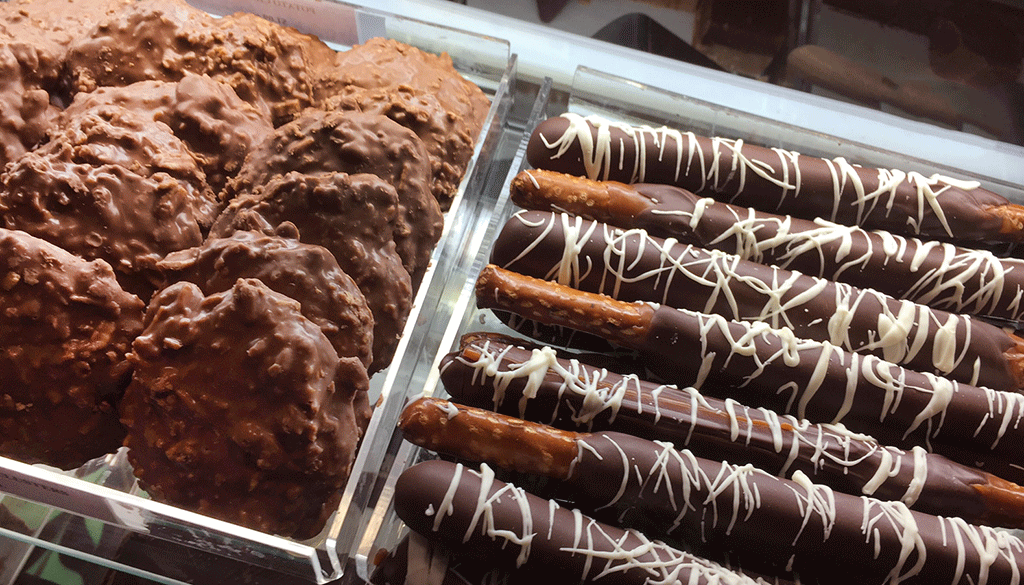 Look around, a lot. Sure the sour cherry balls are your favorite, but don't just make a beeline for them and leave, because you're missing out. Looking, and the aforementioned tasting, is half the fun. The main candy area has more than 80 items, most of which are candy, that you can buy in any quantity you like. I usually buy half or 1 pound bags of multiple treats. There also are fresh mixed nuts, candy blends and chocolaty treats such as turtles, peanut clusters and dipped pretzels. Mmm.
Look for seasonal treats. There were a number of Fall and Halloween themed options – sour pumpkins, mellow cream (like candy corn) fall shapes and black and orange gum drops, among many others.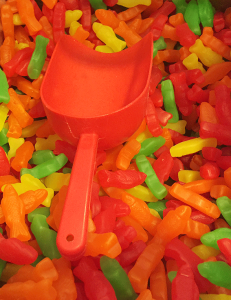 Get something to share. No trip to Palmer's would be complete without the arrival at home or office with extra goodies to share with friends and family. Especially around holidays where sweets are in abundance.
Check out the truffles and other specialty chocolates. This is where things get really delicious. Sure, I'm a sucker for gummy fish and dark chocolate covered raisins, but if you want to share a special treat during the holidays, pick up a few truffles (top picture) for dessert with your family. They come in a couple dozen styles (admittedly, I've only tried a few) and with different chocolate decorative finishes, but they all offer the perfect end to a great meal or the perfect start to a party.
I could go on and on, but clearly, I've covered the basics. And if 538 words encouraging you to try something sweet isn't enough, then nothing is.