Community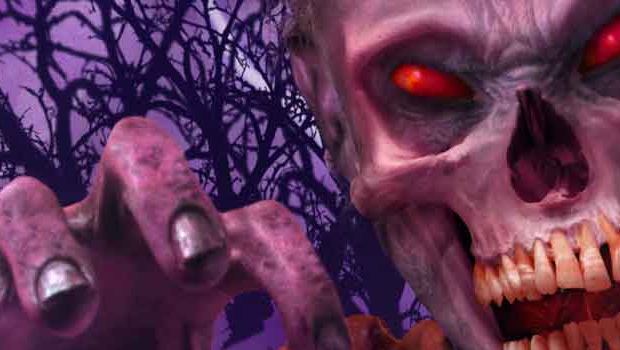 Published on October 25th, 2016 | by Ivy Sweet
0
Halloween week is sure to be spooky in Sioux City
Halloween week is upon us, which means Sioux City is celebrating the most ghoulish night of the year with a weekend packed full of events. If you're looking to go out and have some spooky fun, check out the events listed below.
Halloween at the Roundhouse
On Saturday from 10 a.m. to 4 p.m. and Sunday from noon to 4 p.m., the Sioux City Railroad Museum will be hosting a family event that attracted over 12,000 visitors last year. Come in costume or not but come to have fun. Trick-or-treating, motor car rides, scavenger hunt, apple/pumpkin slingshots, screaming contest, haunted diner car, Hobo ghosts, witches, goblins, ghouls and more! The Railroad Museum is at 340 Sioux River Road.
Website: http://siouxcityrailroadmuseum.org/
Nightmare on Fourth Street and Fear Factory
Get ready to get scared at the Nightmare on Fourth Street and Fear Factory. Both are open from 6:30 p.m. to 10 p.m. on Thursday, Sunday and Monday and 6:30 p.m. to midnight Friday and Saturday. Scare Central is located at 1227 4th St.
Website: http://www.scarecentral.com/
Scarecrow Farm
The Scarecrow Farm is just four miles east of Sioux City on U.S. Highway 20. Hay rides, a treat shack, lots of pumpkins and fun for the whole family! 1592 Charles Ave., Lawton, Iowa. Hay Stack Treat Shack. Don't miss their Farm Market store that features pumpkins, apples, jams, jellies, pickles, salsas, local honey, plus carving tools and Halloween decorations.
Website: http://www.scarecrowfarm.com/
BCU Haunted Tunnels
If you're brave enough, venture through Briar Cliff University's haunted underground tunnels every evening through Halloween (except Friday) 6 p.m. to 9 p.m. on Thursday, Saturday and Monday and 3 p.m to 6 p.m. on Sunday.
Dia de los Muertos Celebration
Learn about and celebrate upcoming "Dia de los Muertos" at the Sioux City Public Museum. Dia de los Muertos is a national Mexican holiday during which family and friends pray for and remember loved ones who have died. There will be craft projects, along with food, fun and cultural performances. The celebration takes place on Sunday from 1 p.m. to 3:30 p.m. Special "Day of the Dead" altars will also be on display at the Sioux City Museum from Oct. 27 through Nov. 6.
Carrie the Musical
Shot in the Dark's production of the re-imagining of Stephen King's "Carrie" continues its run with five shows this weekend at 7 p.m. on Thursday, 8 p.m. on Friday and Saturday, 2 p.m. on Sunday and a special Halloween performance at 7:30 p.m. on Monday.
Sioux City Trick-or-Treating
Those who want to collect some candy and show off their costumes may do so from 6 p.m. to 8 p.m. on Halloween night, as recommended by the Sioux City Police Department. Homeowners should leave their front door lights on if they are welcoming Trick-or-Treaters. Parents and children should wear bright or reflective clothing and carry a flashlight to avoid falls and accidents.
Halloween at The Chesterfield
The Chesterfield will be hosting a weekend of Halloween shows. The Nearly Deads with Valora and Evolution will be kicking off the festivities at 8 p.m. on Friday, followed by The Nightmare Before Halloween on Saturday at 7 p.m. The Nightmare Before Halloween will feature Scarlet Canary, The Anchor, One Pimp Avengers, Trust, Fear the Broken, Rev with Tj Fredericksen, Militious and INFL1KT3D. There will also be drink specials and a costume contest at midnight. Only $5 at the door.
Fright Night Halloween and Costume Party ft. Run Forrest Run
Saturday night in Anthem, the Hard Rock Hotel & Casino will be hosting a costume contest featuring music by the nation's ultimate 90s cover band, Run Forrest Run. Costume prizes will be awarded: $700 for best couple or group costume, $400 for best female costume and $400 for best male costume. The party starts at 8 p.m.
HalloWinn
Check out WinnaVegas's costume contest on Saturday at 9 p.m. $1,000 will be awarded to the best group costume and $1,00o will be awarded to the best individual costume. Registration is from 5 p.m. to 9 p.m. All participants receive $10 in Free Play or a $10 Bingo Coupon. Must be a ClugWINN member to enter.