Community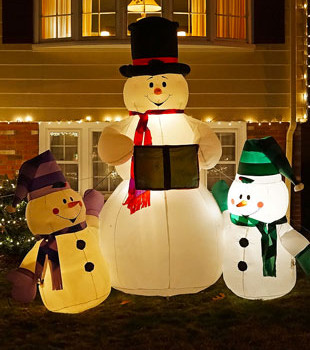 Published on December 18th, 2014 | by Thomas Ritchie
0
Tips for taking a Christmas lights tour of Siouxland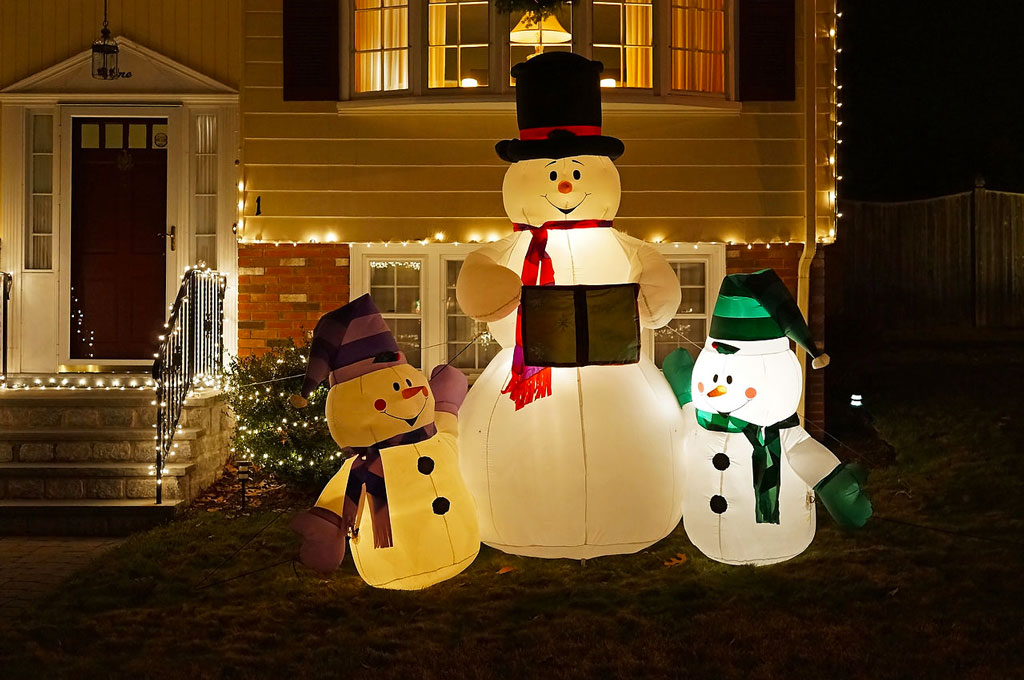 From Woodbury Heights to Whispering Creek, Prospect Hill to Indian Hills, Siouxland loves its Christmas lights.
And that affinity for brightly colored displays provides the perfect opportunity to get in the car and tour the city.
Just as each Sioux City neighborhood has its unique qualities, each also has residents who rise to the challenge every year, covering their homes, yards and blocks with lights, blowup characters, and other displays.
Through the years, in fact, these displays have become more and more elaborate. No longer are lights along a roofline enough to pique the interest of most passersby. Nope, now to attract traffic you have to feature moving characters, well-lit nativity scenes and even music.
The good news for light lovers in a city that covers nearly 60 sq. miles (that's bigger than Paris) is that the tour of lights is seemingly endless. Take a turn into Morningside or McCook Lake – lights galore. Wander into the West Side and be wowed! Drive north on Jackson Street from downtown, and you'll pass through numerous neighborhoods, each with its own style.
To make the most of your trip, some planning is in order. Here are some suggestions to make your outing as bright as the season.
What to watch for
Lights – this is where it all began. Lights now blink, fade, and move to the music, and they now cover not only homes, but bushes, trees and entire yards. You can find great light displays in neighborhoods across the region.
Inflatables – these lighted monstrosities are taking over lawns everywhere. First it was snowmen and Santa, now it's merry-go-rounds and lighted sleighs full of toys. Find these huge lighted beauties all over town.
Nativity scenes – there are plenty of them, and some much more elaborate than others. The largest in Sioux City is likely the living nativity at Morningside Presbyterian Church, 4327 Morningside Ave., which features six different scenes and more than 100 volunteers taking part on Dec. 21 from 5:30-7 p.m. in parking lot.
Santa and his reindeer – the jolly old elf himself can be seen in many yards, but watch out for the big man on rooftops with his eight reindeer. Kids love to see the big man ready to deliver gifts.
Animation – lights are great, but lights in motion are even better. Watch for animated inflatables, trains, sleighs, Santa's workshop and more.
Music – First there was Christmas music. Now there's musical animations and displays, miniature choirs and even synchronized light displays.
How to prepare
First, remote start the car so it's warm when you load up.
Prepare cookies and hot chocolate or cider to keep you warm. The best night can only get better with some sweets and hot drinks. Fill a Thermos and a plate with hot Christmas cookies and you're set.
Get the kids or grandkids. Either way, Christmas is all about the children, and a lights tour lets them ooh and ah over some pretty impressive sights. With most kids, the lights never get old. Don't have kids? If your pooch likes getting out of the house for a ride, take him along, too.
Grab a blanket – sure your car will keep you warm, but if you're the sort that likes to open your car window to get the best view, then you might get chilly.
Bring a camera – Sure, you're seeing the best displays with your own eyes, but tote along a camera (or your smartphone) and take pictures of the most elaborate displays. Remember to share your favorites on your social networks to let others know where the best lights are. And when the kids get bored waiting for Santa, pull out the camera and let them relive the memories.
We hope these suggestions for a great Christmas lights tour make for a great year and a happy holiday.
Photo used and edited under Wikipedia's Creative Commons Attribution/Share-Alike License.  Photo Credit: Anthony92931