Movie Reviews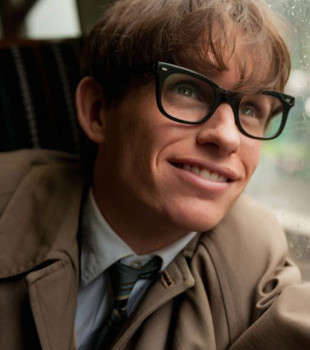 Published on December 16th, 2014 | by Leslie Erickson
1
Movie Review: The Theory of Everything
There should be no boundaries to human endeavor. We are all different. However bad life may seem, there is always something you can do, and succeed at. While there is life, there is hope.
– Stephen Hawking
The Theory of Everything
Director: James Marsh
Writers: Anthony McCarten (screenplay); Jane Hawking (book)
Actors: Eddie Redmayne (Stephen Hawking); Felicity Jones (Jane Hawking)
IMDB Link: http://www.imdb.com/title/tt2980516/?ref_=nv_sr_1
★★★★★
It's time to break out the popcorn and M & Ms as filmgoers settle in for another awards season. Always saving the best for last, studios release the bulk of their highest quality films in December and January, and this year's films promise not to disappoint.
Although we've seen some award contenders throughout the year – notably Richard Linklater's Boyhood and Wes Anderson's The Grand Budapest Hotel – we're in for a real treat as high-quality films hit theaters in quick succession. The first of the season's award contenders, The Theory of Everything, was released Thanksgiving weekend and hit Sioux City this past Friday.
The film centers on the life story of arguably the most brilliant mind in science, cosmologist Stephen Hawking. But this is no run-of-the-mill biopic. Under the direction of James Marsh, the film is less a story of a famous scientist and more a story of triumph over adversity, the complexities of relationships and unconditional love.
British actor Eddie Redmayne shines in his portrayal of Hawking. As the film begins, Redmayne hints at the physical debilitation to come and brings to the character all the early subtleties of a body's motor neuron system shutting down, and his final representation of the internationally recognizable, wheelchair-bound Hawking is believable and non-intrusive. His characterization moves Hawking from a symbol of genius to a warm, human, and multi-faceted man. His humanity is especially poignant in his relationship to his wife, Jane.
Jane, played convincingly by Felicity Jones, struggles with Hawking's encroaching incapacity but is never overcome by those challenges. Her character explains, when Hawking's father attempts to discourage their marriage, that although she may not look strong enough to weather the burdens the marriage will certainly bring, she is much stronger than she looks. And Jones's acting is as strong as her character, bringing a depth to the role and evoking compassion from the audience. She never ventures into sentimentality and never exaggerates or diminishes her struggles as Hawking's wife and caretaker.
The relationship itself becomes an important character in the film. The union of the two characters enables the film to deal directly with Hawking's atheism. However, the tension between her faith and his atheism is just one aspect of their complex relationship. The film also addresses their other differences – his interest in the sciences and hers in the arts, his dismissiveness and ignorance of social ritual and her conformity to it – and those dichotomies are obvious and compelling. The film never takes a stand in favor of one viewpoint over the other, and the audience is never required to take sides.
The supporting cast is also strong. Many characters are brilliant academics, albeit of lesser caliber than Hawking, and we are swept away in the intellectual world of Cambridge University without being intimidated by it. Conveying just enough physics theory to add credibility to the script, we're never overcome. Hawking's intellectualism, like his atheism, is handled immediately, directly, and unapologetically.
The script itself is strong, and screenwriter Anthony McCarten adapts Jane Hawking's original book beautifully. Director James Marsh moves from his regular documentary work to a major film seamlessly, and his storytelling is captivating and never self-conscious. In a technique using home-movie filters, the film conveys passages of time, the Hawking family life and relationship complexities, creating an intimate relationship between the family and the audience.
This intimacy is perhaps the strongest aspect of the film. While we are watching one of the most recognizable and brilliant men in current culture, we are never removed from his humanity. The Theory of Everything is an intelligent, compelling and moving film that invites connection and identification, and it brings us to understand that we never need be restricted by our challenges.
The Theory of Everything is showing at Sioux City's Promenade Theater – click HERE for showtimes.
View the trailer below:

—-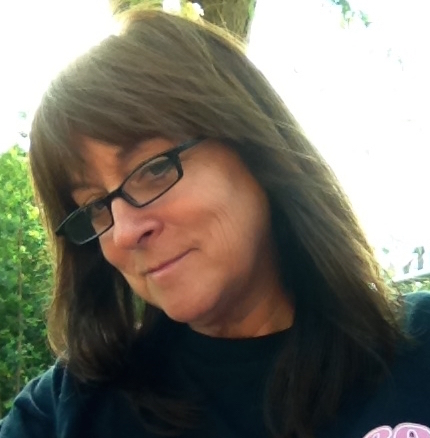 Leslie Erickson is an avid cinephile and bibliophile living in Sioux City. From September through May, when not watching films or reading, she teaches literature and writing at Western Iowa Tech Community College. In the summer, she spends her time hiking and backpacking through the wilderness in one or another of the western states, occasionally taking breaks in air-conditioned theaters to catch a new release.