A&E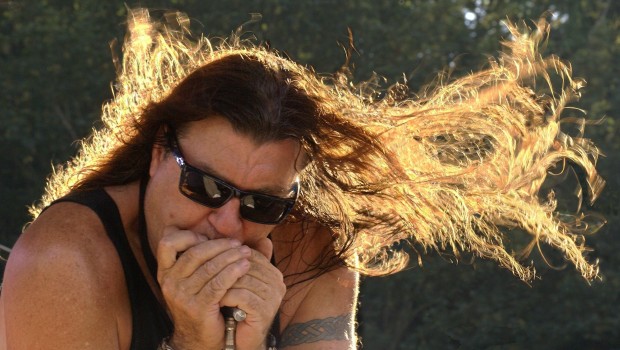 Published on August 16th, 2016 | by Ivy Sweet
0
Promenade brings affordable live music to summer
Fridays in Sioux City are a great time for live music.
Avid concert goers can enjoy an outdoor show every Friday all summer next to the Promenade Cinema's fountain.
Fridays on the Promenade have been bringing a variety of musical artists to 4th St. for 11 years. I attended some of the shows this summer and found each Friday to be different and totally worth the $3 entry fee.
My first Friday on the Promenade featured Harper and the Midwest Kind. They are a Michigan-based band with a twist: the Australian front man plays the didgeridoo. The didgeridoo added a unique, rumbling sound to the blues and jazz songs that made their set different from anything I'd heard before.
I'm actually really excited to have found Harper and the Midwest Kind. I had never heard of them before and would recommend giving them a try. Their midwest tour schedule can be found here.
Another evening of attending the Promenade's Friday concert series featured Nicholas David, a former contestant on NBC's The Voice. David performed with a lot of energy and knew how to engage the crowd.
Although R&B and soul music isn't my absolute favorite style, he was still exciting to watch. It was not surprising that the crowd cheered for an encore, and he seemed happy to give it to us.
Other artists featured this summer included Premium Draft, Rusty Wright Band, Bassel and the Supernaturals, and more.
Besides the live music, I enjoyed the Jitters donuts sold in the shade near the entrance. Since Jitters usually closes in the early afternoon and I am not much of a morning person, I thought this was pretty awesome. Beer, water, and other beverages are also available to purchase, but you're welcome to bring your own refreshments, too.
Fridays on the Promenade takes place every Friday from 6 p.m. to 8 p.m. at the corner of 4th and Virginia St. and runs June through August. A complete list of the featured performances can be found at http://fridaysonthepromenade.com/bands.