Movie Reviews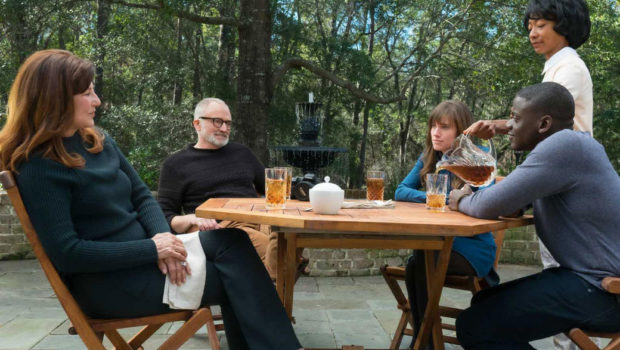 Published on March 8th, 2017 | by Sioux City Now
0
Review: Get Out is a must-see horror flick
Editor's Note: Do you love movies? Want to be a critic? Sioux City Now is seeking writers who enjoy movies and want to share their insight and love of film with others. Interested? Email us at events@siouxcitynow.com.
This week's movie review comes to us from KWIT's new program We are not a Monolith, a show about African American issues in Siouxland. Seems odd that they'd feature a movie review, but that's just what they did, reviewing Jordan Peele's "Get Out," which is getting some pretty incredible reviews.
The film follows an African American man home with his white girlfriend to (presumably) upstate New York. Peele, a comedian, is known for his cutting humor, but is garnering just as much attention with his writing and directing debut in a race-conscious horror flick.
TheWe are not a Monolith show is hosted by locals Shelby Pierce and Ike Rayford. Without spoilers, they discuss how Peele uses the genre to raise issues of race that elude films like Hidden Figures.
Click to listen to the review.