Community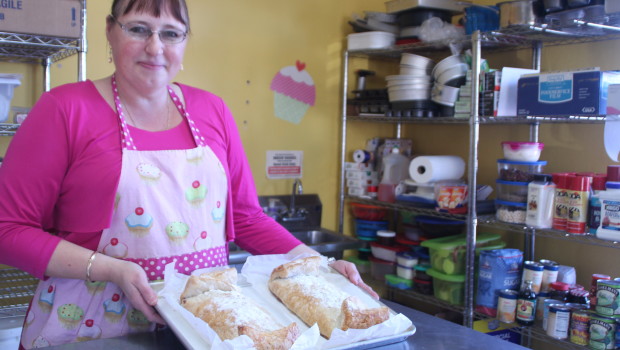 Published on December 10th, 2015 | by Ivy Sweet
0
Pastry Parlor takes the cake, or torte, at holidays
Seasonal sweets may make the perfect holiday gift this December, or any time of the year, really.
And if sweets are what you are after, then The Pastry Parlor in Sioux City takes the cake, or torte, on holiday treats – literally!
Opened in July 2014, The Pastry Parlor, at 16 16th St.,  is owned and run by Iris Hammer and her sister, Heike Craig. Hammer creates the shop's beautiful and delicious German and American baked treats while Craig serves as the office manager and official doorstep ambassador, welcoming guests as they arrive, excited to take home something fresh and sweet.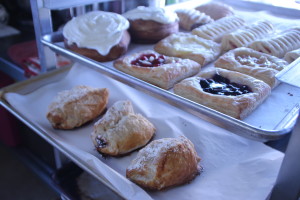 "I always loved baking," said Hammer, smiling. "I was a pastry chef for 13 years in a retirement home. When the retirement home downsized, I looked into starting my own business. I figured I would start it and see how it goes."
It seems to be going very well so far – especially with the holiday season in full swing. The Pastry Parlor offers a delectably wide variety of baked treats. Some favorites include the apple strudel, black forest torte, which is a 3-layer German cake topped with cherries and whipped cream, and of course, traditional holiday favorites such as Christmas cookies and  platters, pies, and yule logs.
There's also stollen, a breaded fruit cake of German tradition. "Everybody in Germany would have that," said the German-born Hammer.
And it's all made in what was likely once a front room of a historic home. The walls are a golden yellow, and all around Hammer are shelves filled with cooking materials, ingredients and kitchen essentials – a stove, fridge and industrial sink.
From this tiny kitchen comes a world of big tastes, all rooted in tradition. "The recipes are passed down from Grandma," Hammer said. "I always loved baking with Grandma. Growing up, my sister used to do all the cooking and I used to do all the baking."
Hammer does not limit herself to old family recipes, though. She enjoys experimenting with non-traditional recipes, as well, and stepping outside the box with her creations. "I like trying new things," she said. "I like a challenge. I like trying something out of the ordinary."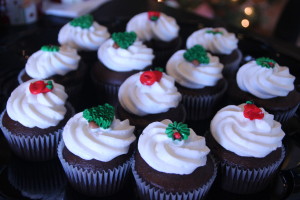 The Pastry Parlor offers goodies for all occasions:
Their Office Pack includes 4 cinnamon rolls, 4 danishes, and 4 jumbo muffins – perfect for office parties.
6" and 9" tortes and cakes are customizable for weddings, birthdays, or any desired occasion.
Bouquets of cookies or cupcakes could be great for a party or make the perfect gift for a loved one.
The Pastry Parlor also always has an assortment of ready-made goodies on hand, so if you'd like to buy something on the spur of the moment without placing an advance order, they will have something available for you.
They also will deliver in Sioux City for a $5 charge. And, for those who don't want to climb the stairs to the parlor, which sits on a hill in Sioux City's near north side, Hammer goes out of her way for customers.
She or Craig tell customers they will carry orders out to their cars. "We bring it right down to the people," said Hammer. "We're used to those stairs, so we know sometimes it may be easier for the people to have us bring it down to them. We're happy to do it."
It's just another of the personal touches that this small bakery prides itself in.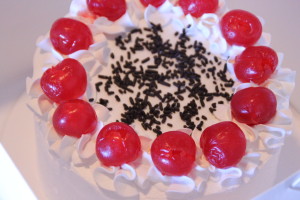 The Pastry Parlor is open from 8 a.m. to 5 p.m. Monday through Friday and 8 a.m. to noon on Saturday.
I would highly recommend stopping by and trying some of their yuletide treats – nothing beats the warm taste of homemade baking and the German baked goods are unique to anything else in town.
After all, 'tis the season!