Live Music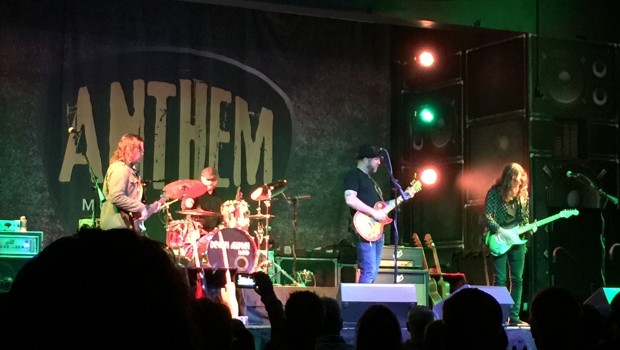 Published on November 13th, 2015 | by Sioux City Now
0
Review: Allman proves he's Southern blues king
by Pat Hubbard
Devon Allman is no stranger to the Sioux City live music scene. Playing at Anthem Thursday night, this trip marked his fifth to Siouxland since the opening of the Hard Rock Hotel and Casino.
Allman looked like the title of his latest CD – Ragged and Dirty – but definitely not in a negative way. Playing to more than 200 fans, Allman and his band played like they'd been at Anthem 50 times before.
An accomplished guitarist of 30 years, Allman made his guitar speak, moan, cry, talk back, ask questions and provide answers, all controlled in perfect detail by the hands of a blues artist that knows his trade.
The 42-year-old's body language and sultry vocals added to his expressive and titillating performance in a collection of rhythm and blues mixed with Southern rock and a '70s music vibe.
Allman's playlist included songs he has written as well as covers, providing the kind of variety that kept his audience clapping and on their feet for most of the 90-minute show.
Allman formed the band Honeytribe in 1999, and established the Royal Southern Brotherhood group in the early 2011. He's currently on his solo Ragged and Dirty world tour, and his stop in Sioux City seemed to thrill the mostly hard-core Devon Allman fans.
Let's hope he'll return again soon.