Live Music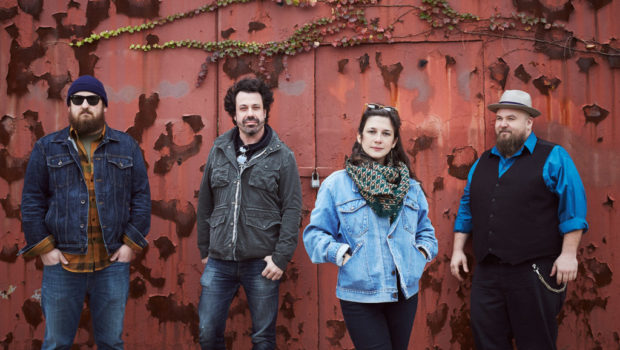 Published on March 8th, 2017 | by Thomas Ritchie
0
Claudettes meld rockabilly, punk, jazz and piano blues
The Claudettes fuse Windy City music styles like no other.
Start with piano blues and the full-throttle energy of rockabilly and punk. Add in jazz-age echoes of burlesque and vaudeville and the sultriness of '60s pop-soul. Toss in an American roots undercurrent and you have the makings of one of Chicago's finest musical exports.
The Chicago foursome blew the roof off Vangarde Arts last summer, and they're back in town on their latest Midwest tour on Friday, March 10.
So what's the band been up to? Well, for the most part, recording new material, and releasing as series of videos featuring new music, according to their website. And of course, playing their hometown. In fact, their Sioux City stop is only the second outside their home state of Illinois on a tour that will take them across the Midwest and to points east, including Ohio, Michigan and New York.
According to the band's blog, they've been working with producer Mark Neill. "We're also writing new songs as producer Mark Neill (Black Keys, Old 97's, Los Straitjackets, J. Roddy Walston & the Business, J.D. McPherson) puts the finishing touches on the mixes of the recordings we made with him at his Soil of the South Studio in Valdosta, Ga." Good stuff to come from this, no doubt.
Said Jeff Elbel of the Chicago Sun-Times: "Chicago's premiere punk-blues piano-drums duo are back in high gear. (Yana is) an exotic and musical soul, propelling sultry French ye-ye numbers with brassy delivery reminiscent of a young Shirley Bassey. Their fusion of sounds (ranges) from Otis Spann to the Minutemen and from Ray Charles to Raymond Scott…(and they) do wicked things to standards."
Because the Vangarde is in the process of moving, the Claudettes will perform at the Galaxie Grill, 1951 Leech Ave., one block east of Home Depot. Tickets are only $10 at the door!