A&E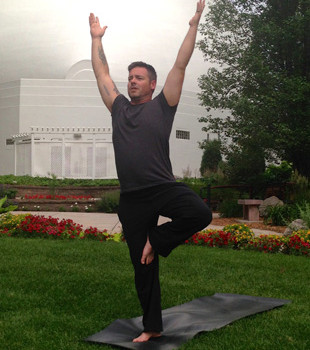 Published on July 4th, 2014 | by Thomas Ritchie
0
Yoga in the Park – Special Preview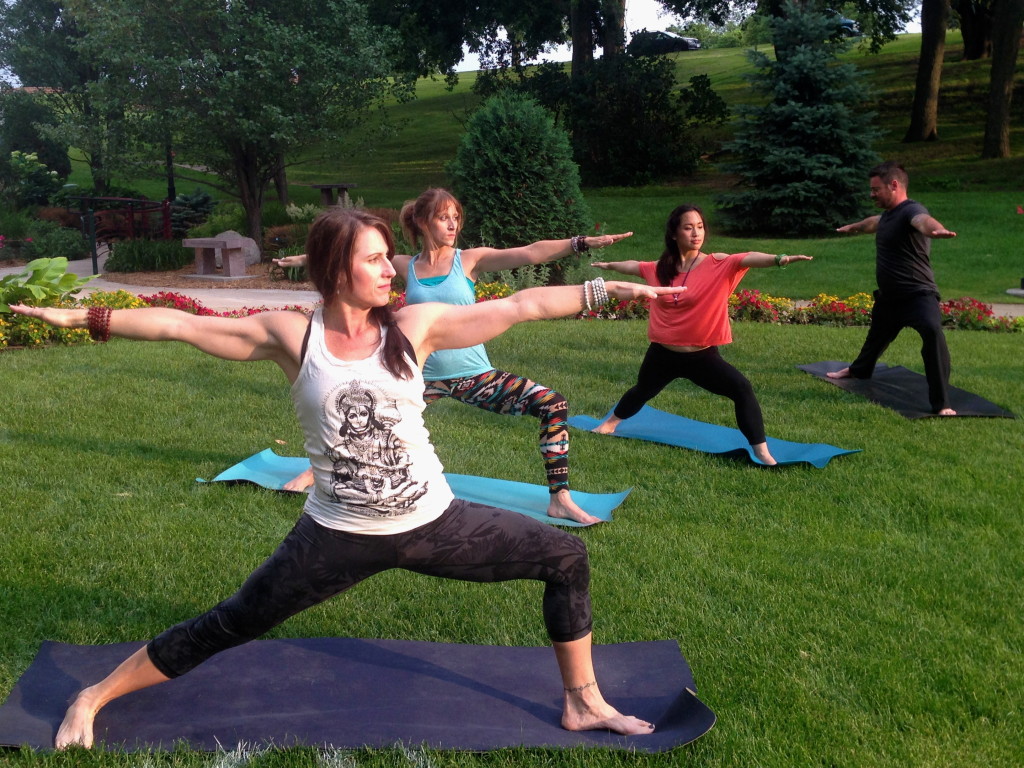 Come. Step into the Ohm. Feel the fresh cut grass beneath your toes. Feel the sunshine warm on your face as you plant your feet firmly on your mat, soak in the music and begin to lose yourself in the experience of yoga. That's right, it's another year of Yoga in the Park with Evolve Yoga!
Erin Burchard Kuehl, owner of Evolve Yoga, started this event in 2013 after realizing a need for a more open community yoga experience. With the success of her Sioux City studio, she felt the need to take it one step further with an outdoor event at Siouxland's free annual music festival, Saturday in the Park.
The event was a success, with 65 people arriving at Grandview Park bright and early to get their yoga on before the festival began at noon.
When asked why she chose to pair with SITP, Erin said:
"I knew we weren't ready to host our own outdoor event yet. So why not pair with an event where the park was really rocking? Outdoor Yoga is an incredibly amazing experience and we wanted to bring it to our community. It made sense to partner with Saturday in the Park."
Taking the experience outside gives participants an opportunity to connect not only with themselves but also with nature.
Here are a few tidbits from my experiences at Evolve Yoga. They might help you decide if yoga is right for you!
1. A BURN.
When I come to a yoga class, I feel burning in muscles I didn't know existed. Who knew such gentle movements could firm and tone muscles in a way very similar to lifting? A soothing and healing experience begins as the body stretches, the mind drifts and suddenly you're in a healing practice for mind, body and soul.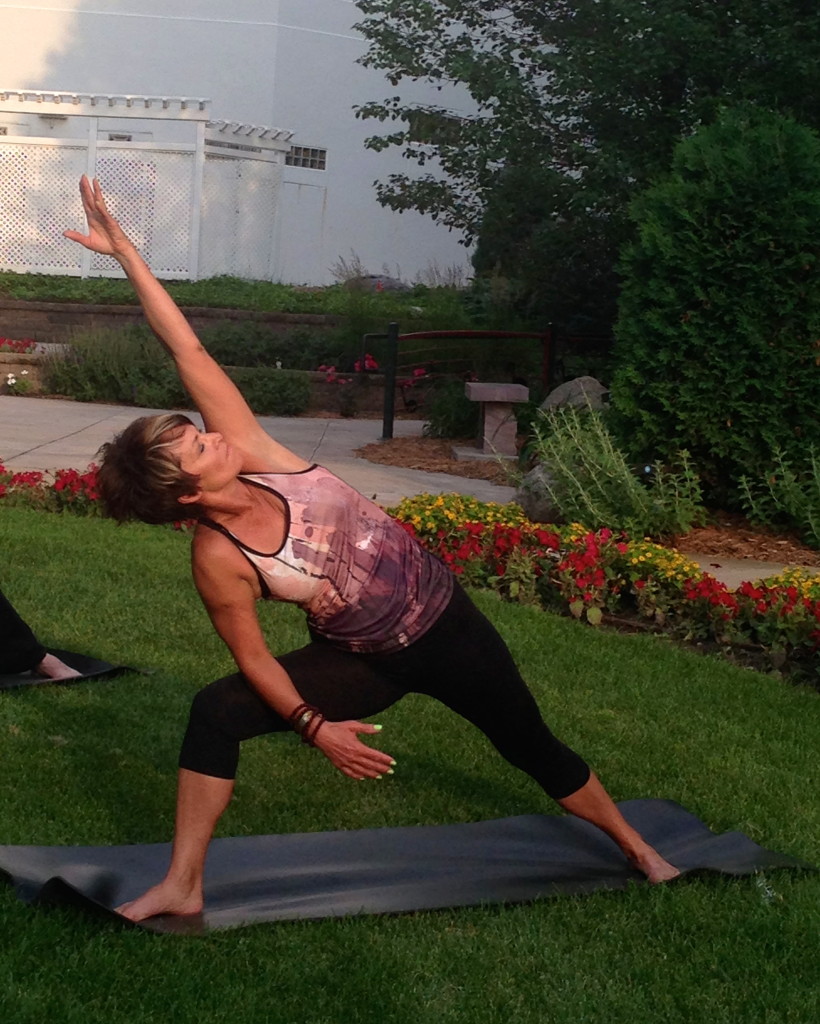 2. FRESH FLOWS.
Whether it's the music with fresh mixes and soothing sounds or the transition to each sun salutation, its easy to get lost in the flow as you transition between various stretching positions. As you close your eyes, your body naturally begins to feel the beat of the music and move in conjunction with the voice of your instructor. Your mind begins to wander.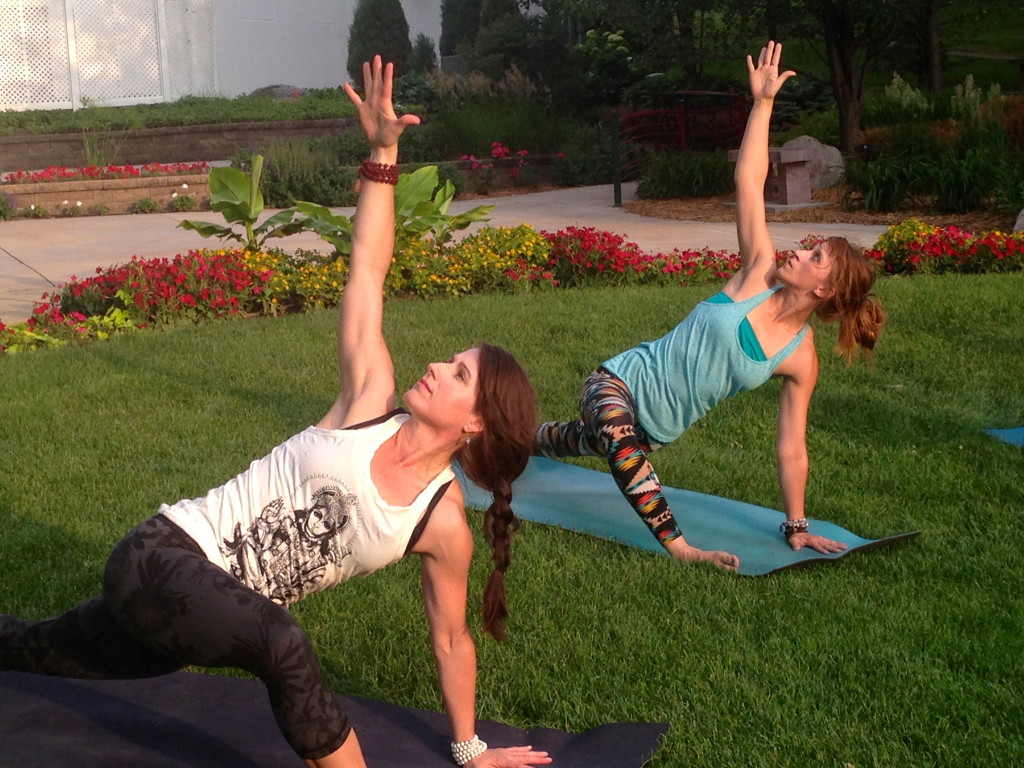 3. EDUCATION:
Sometimes those sun salutations – a series of yoga transitions or moves – just go too fast, or a body part will not stretch or contort the way the instructor does. What's great is that I can still be deeply involved in practice and the instructors will correct my posture to make sure I feel the maximum benefit from each move. The process of yoga is about growth and improvement for yourself.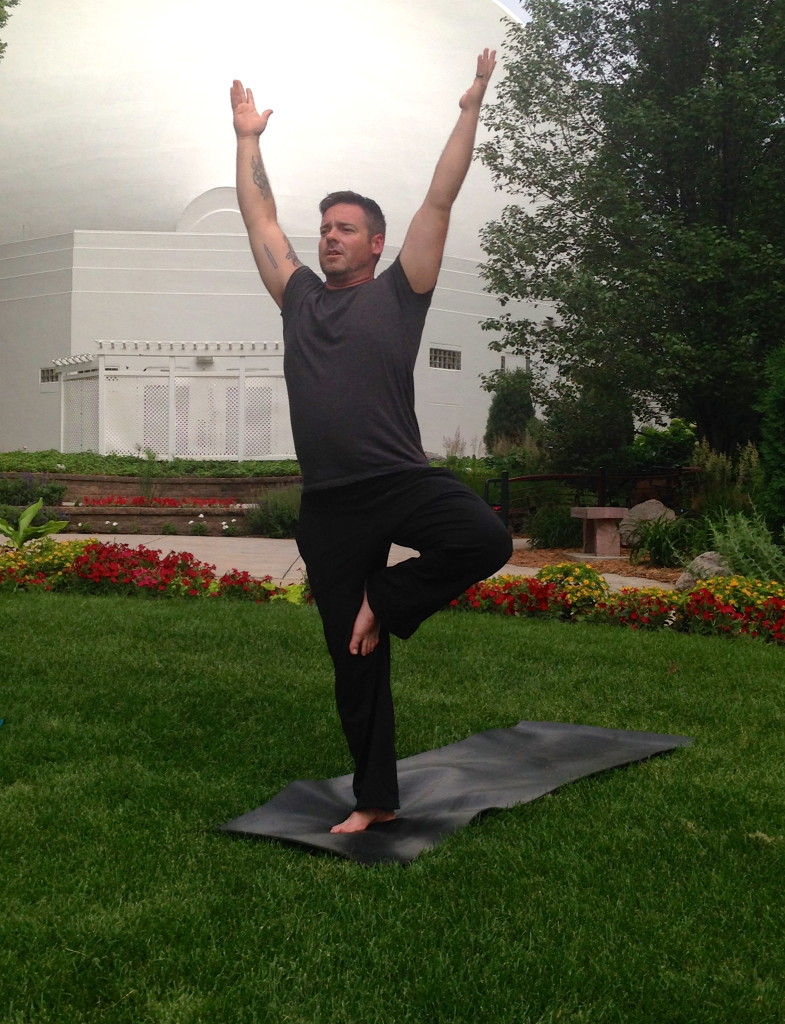 4. INCLUSION.
Particularly with this yoga studio, when I'm there, I feel like I'm part of a family. Growth in the practice also means growing and connecting with the participants in the studio, and especially those who may be at the same level as you. Don't be afraid to try something new, the instructors are there to support and help you grow.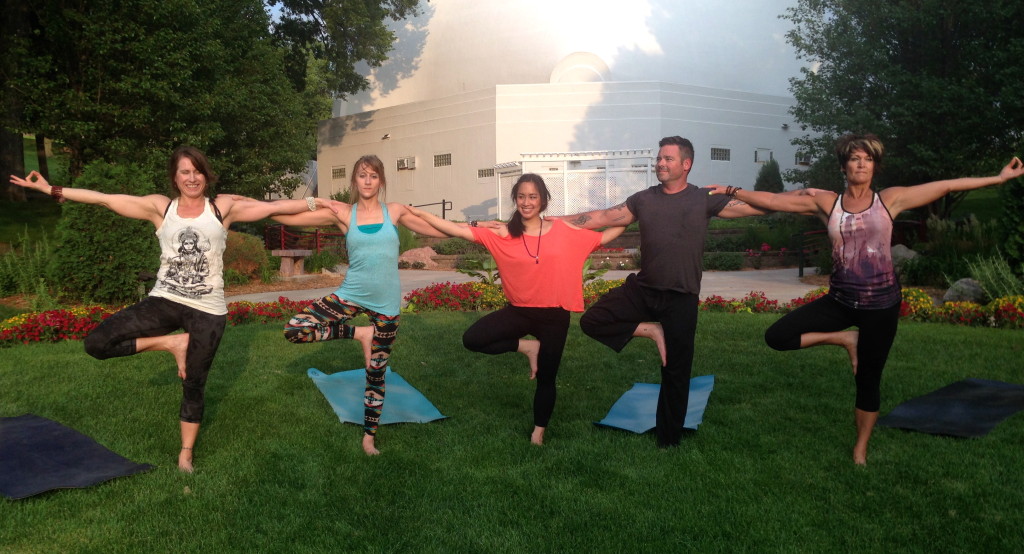 5. CONNECTION
Yoga is all about connecting to something bigger than yourself! Bring a mat and connect with nature!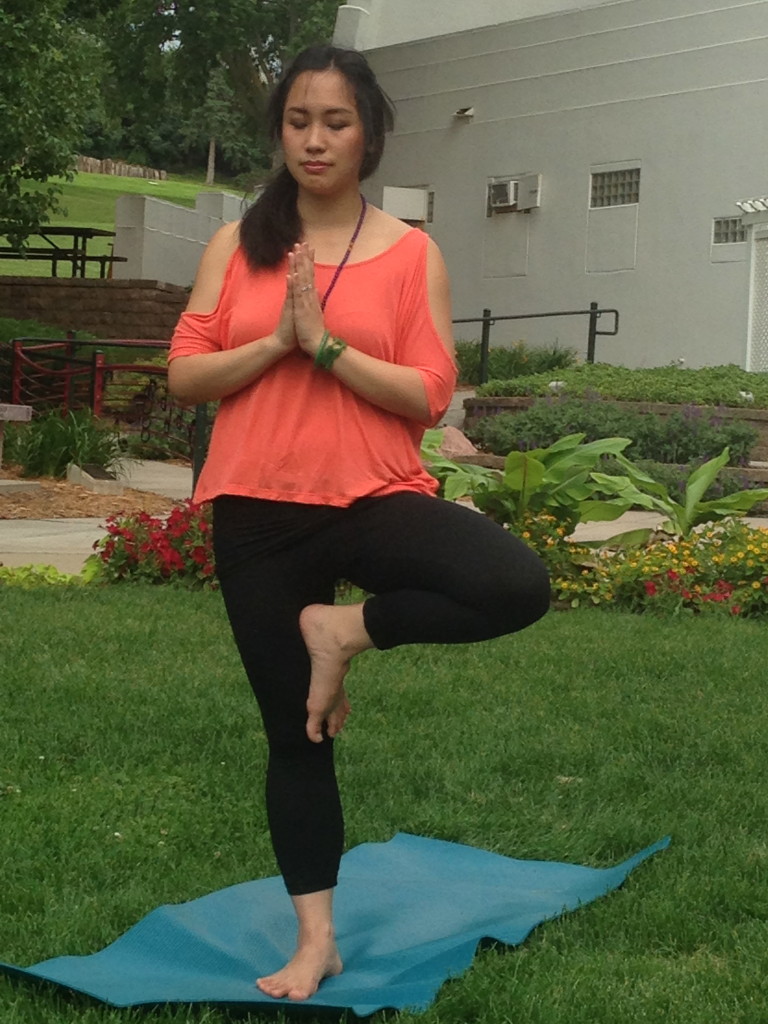 Excited? Great! Head out to the FREE Evolve Yoga Saturday In the Park Yoga Class held in the Rose Garden at Grandview Park on July 5th at 9 am. There is limited space available so come early! Namaste!