Food & Drink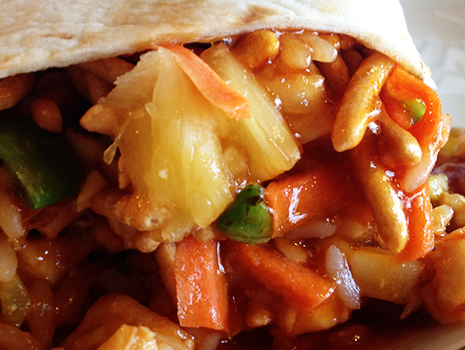 Published on April 2nd, 2014 | by Sioux City Now
0
52 sandwiches: Veggies rock, but the Wok 'n' Roll needs more kick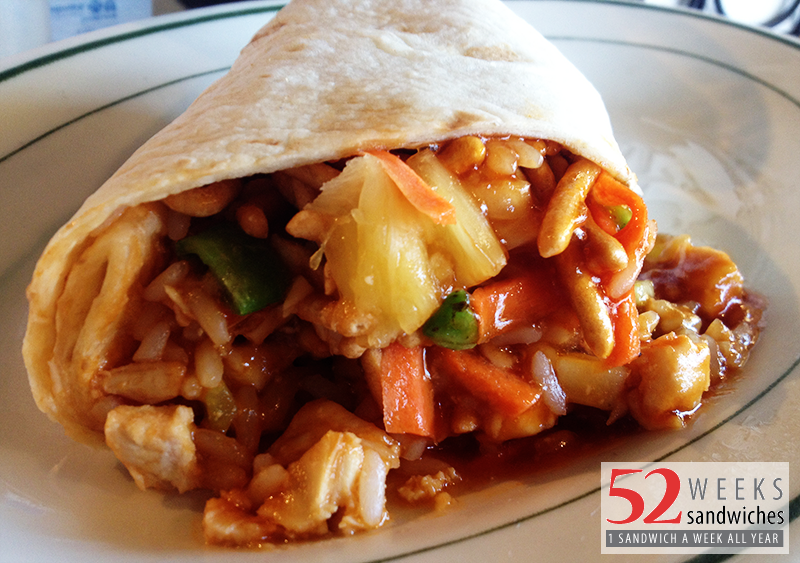 I'm an unapologetic headbanger.
Indeed, I spent too much of my teen years losing IQ points listening to the likes of the Dead Kennedys and the Henry Rollins-era Black Flag.
I like to rock and, when I'm in the mind, it's gotta be balls-to-the-wall loud!
This is why I was intrigued by the Wok 'n' Roll wrap, one of the new "Blue Zones"-endorsed offerings at Jitters.
A cornerstone in an initiative to make Iowa the healthiest state in the nation, the Blue Zones Project named Sioux City as one of the organization's demonstration sites in January 2013. Jitters is a popular coffeehouse with some of the city's finest donuts. The eatery owned by Sarah Kragthorpe was recently named the city's first Blue Zones-approved restaurant.
Among the reasons Jitters was chosen for this designation is the coffee shop's large selection of healthy sandwiches and wraps. Those include a chicken salad wrap (white chicken meat with lettuce, tomato and mayo dressing) and a Caesar Salad wrap (mixed greens with cucumber, tomatoes, carrots and parmesan cheese with a Caesar dressing), in addition to the  Wok 'n' Roll Wrap
While the Wok 'n' Roll (grilled chicken, rice, pea pods, carrots, pineapple, celery and crunchy chow mein, served with a sweet and sour sauce inside a fat-free tortilla) is tasty and undeniably healthy, it didn't quite meet the standard for a rock and roll sandwich.
Even though the fresh veggies and chow mein give it a nice, crunchy mouth feel, I thought the sauce needed a bigger kick of spice.
Is Jitters' Wok 'n' Roll Wrap the sandwich equivalent of Black Flag or the Dead Kennedys? Nope, its mild flavor places it closer to the level of Fall Out Boys and Imagine Dragons.
THE DETAILS
What: Wok 'n' Roll Wrap
Where: Jitters
Location: 306 Virginia Street, Sioux City