A&E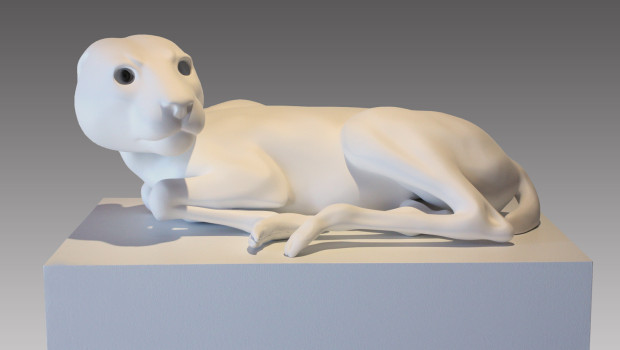 Published on August 16th, 2016 | by Sioux City Now
0
Art Center opens new exhibition with preview
The Sioux City Art Center is proud to present its newest exhibition, Sioux City Art Center Selects.
The exhibition opens on Saturday, August 20. However, the public is invited to a free preview reception on Friday, August 19 from 5 p.m. to 7 p.m. This event is a fun way to experience these fascinating artworks. In addition, visitors will have the opportunity to meet many of the participating artists.
Sioux City Art Center Selects is a regional juried exhibition, open to all artists in Iowa, as well artists living within 300 miles of Sioux City. Artists were asked to submit up to ten artworks, which were judged by the quality and consistency of the artworks and by how well they reflected the artist's stated ideas. From approximately 70 artists from throughout the region, the Art Center's director and curator selected eight artists to participate in this inaugural project. The curator then visited and worked with each artist to bring a cohesive group of artworks for this exhibition.
Art Center curator Todd Behrens commented: "We are fortunate to live in a region with an abundance of creativity. It was a very difficult task to pick only eight artists. Although the artists we selected each work in vastly different ways, they are united by their curiosity, focus, intellect, and professionalism."
The exhibition will be complemented by a brochure featuring the work of each artist. In addition, thanks to funding generously provided by the Persinger Family Foundation, the Art Center will award First, Second, and Third Prizes.
The artists participating in this exhibition are:
Stephanie Brunia (Oxford, IA)
Brunia is a portrait photographer whose works are distinguished by their sense of intimacy and compassion. The series selected for this exhibition is titled Thursday's Child and focuses on her relationship with her aging father.
Dana Fritz (Lincoln, NE)
Fritz is a professor in the art department at University of Nebraska. Her current series of black-and-white landscape photographs are produced using traditional darkroom techniques. Trees, rocks, and landforms are put together with white backgrounds in compositions that are influenced by Asian art.
Rick Johns (Vermillion, SD)
Johns is a painter whose work is completely non-representational. His spare use of color, lines, and other marks is intended to make viewers aware of and appreciative of things that appear otherwise random or unimportant.
Sherry Leedy (Kansas City, MO)
Leedy creates still life drawings using pastels. She often begins with a single object that connects her to a friend and then builds a setting around it. Her uses of color give her opaque pastels an unexpected sense of richness and luminescence.
Guy Loraine (Newton, IA)
Loraine spent several years at work on his Fuller and Grand project, which began by mapping and collecting every acorn and acorn cap that fell from one oak tree during an entire autumn. This has led to photographs of acorns that fell within sections of his grid. But one missing acorn cap led him to new conclusions about his rational system for undertaking an irrational project.
Daniel Perry (Waterloo, IA)
Perry teaches sculpture at University of Northern Iowa. His work begins with a basic sculptural form he constructs out of wood—often something that looks like an architectural detail, such as a mantel or baluster. From there he adds a variety of objects, materials, and textures until the completed work satisfies his sense of composition.
David Sebberson (St. Cloud, MN)
Sebberson is chair of the art department at St. Cloud State University. His work comes from a series of paintings titled A History of the Plains. Inspired in part by his childhood in Oakland, Nebraska, these paintings depict stark rural landscapes while sometimes reflecting the architecture of farmhouses.
Jessica Teckemeyer (Dubuque, IA)
Teckemeyer teaches art at Clarke University in Dubuque. Her sculptures depict animals that she very subtly humanizes to have them demonstrate the internal struggles we can have. Several of the sculptures selected for this exhibition present deer struggling to deal with a hidden dark side.
The Sioux City Art Center is a model public/private partnership between the City of Sioux City and the Art Center Association of Sioux City. It is open Tuesday, Wednesday, Friday and Saturday from 10 a.m. to 4 p.m.; Thursday from 10 a.m. to 9 p.m.; and Sunday from 1 p.m. to 4 p.m. and is located at 225 Nebraska Street, Sioux City, IA.
Additional information is available by contacting the Sioux City Art Center at (712) 279-6272, ext. 200 or www.siouxcityartcenter.org.
Featured image:
Jessica Teckemeyer
(Dubuque, IA)
Fawn or Foe, 2012
polyurethane, glass, paint
11" h x 27" w x 14" d
courtesy of the artist