A&E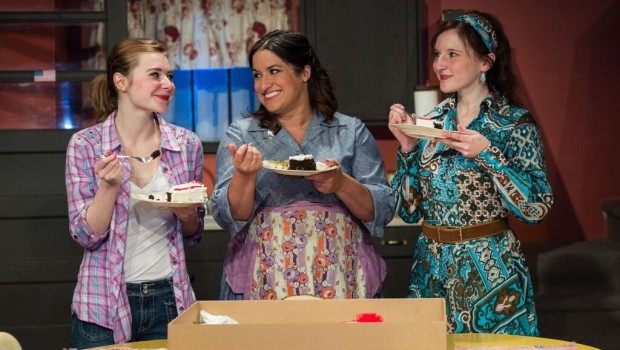 Published on May 5th, 2016 | by Ivy Sweet
0
Q&A: Shot in the Dark's 'Crimes of the Heart'
Shot in the Dark's latest production, "Crimes of the Heart," a Pulitzer Prize-winning black comedy set in Hazlehurst, Mississippi that focuses on the three MaGrath sisters and their struggles, opened last weekend. We asked the director, Adam Gonshorowski, a few questions about the play and his experience directing it.
What drew you to want to direct "Crimes of the Heart"?
"Crimes of the Heart" offered an opportunity to direct an ensemble piece about the most complicated day in the lives of the MaGrath sisters.  This is a departure from my usual fare of pirates, lost boys, and the usual action/adventure pieces I direct into something that is more emotionally driven by character rather than ordinary people in extraordinary situations.  This coupled with it being my first show at a new theatre was an enticing opportunity.
What has been the most fun/exciting/favorite aspect of directing this show?
The most fun for me is when an audience finally sees what we've spent months on and they are given the chance to enjoy the show.  This is why I love doing what I do, for the audience and their experience at the theatre.
How did you as a director make this play your own and what were some of the challenges in doing so?
There are a million subtle little things that I put in this show to make it my own, everything from the paint color on the walls to certain props to certain lighting, but that its only part of the show, the actors also made their character their own and have developed them into something truly special.
Who is your favorite character in this show and why?
Choosing a favorite would be like asking someone to choose their favorite kid.  Every actor and the character they portray is fantastic.  The actors in this show are extremely talented and all do an amazing job on stage.
What do you hope the audience takes away from this show?
I hope the audience enjoys the emotional ride we go on through the two hours it takes to reach the end.  There's laughter, crying, tragedy, comedy, it has a little bit of everything and a little bit of everyone's family in this show.
What have you taken away from it as a director?
There are always a few things learned along the way and I'll put them to good use when I start on "Carrie the Musical" that is opening this October.
"Crimes of the Heart" runs from April 29 – May 16 at the Evelyn Larson Theatre at 413 Nebraska St.  Tickets can be reserved by calling 712-389-4492.