Community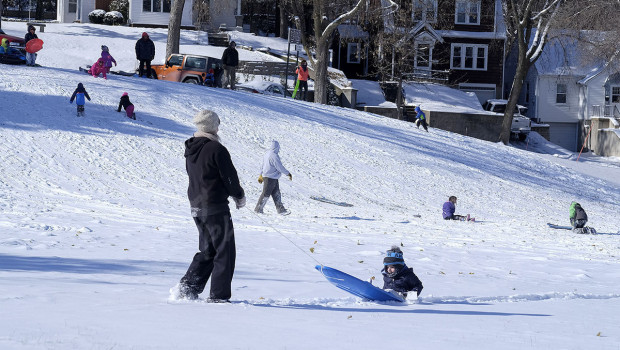 Published on November 17th, 2014 | by Sioux City Now
0
First snowfall brings sledders out
The first measurable snowfall hit Siouxland over the weekend, along with Arctic temperatures. But that didn't deter youngsters and some parents from getting out and enjoying some sledding at two popular places in Sioux City, Iowa.
Grandview Park, with acceptable and non-acceptable sledding areas, as well as Sertoma Park, both offer great hills. The first has a small hill that is deemed safe by the city, the latter has a large hill that allows sledders to pick up some real speed.
And despite one parenting couple who thought their kids would only last 10 minutes in the 7 degree weather Sunday morning, they were surprised they lasted 10 minutes longer. Although the parents were enjoying their hot beverages inside a SUV with the motor and heater running.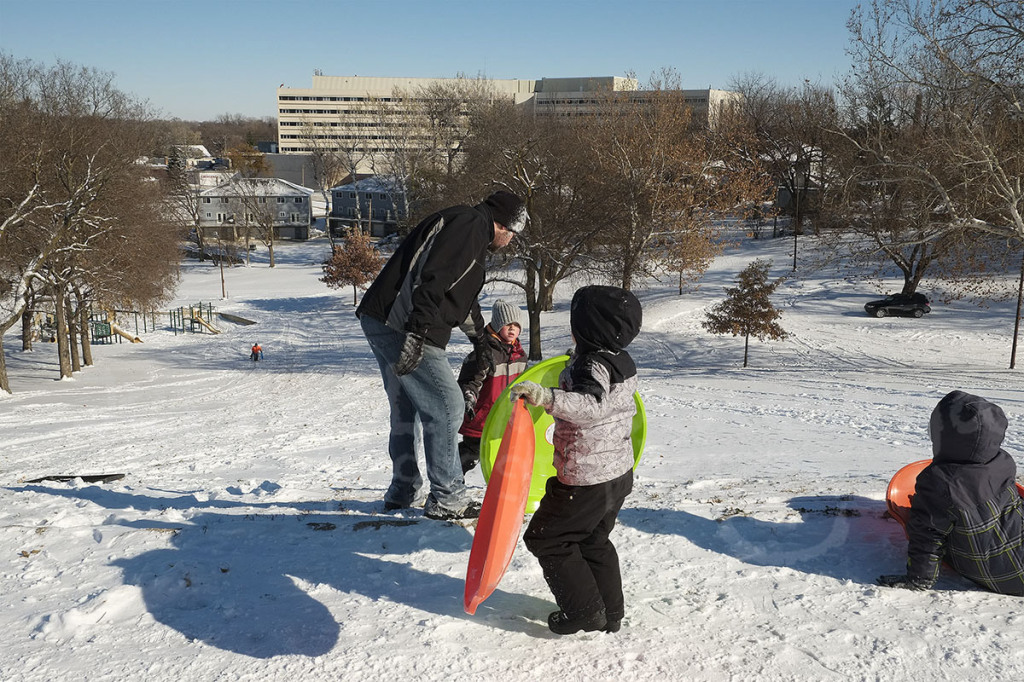 Read the complete story on the Lost in Siouxland blog.