Sports & Rec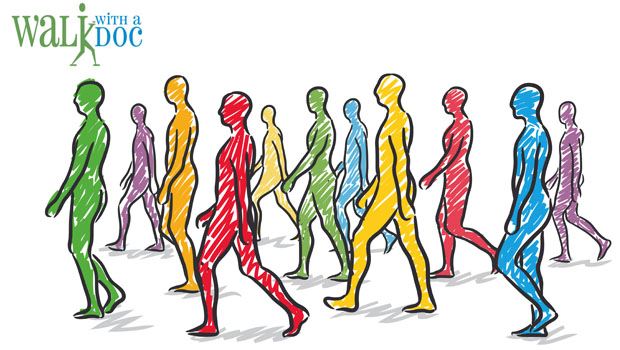 Published on December 16th, 2015 | by Sioux City Now
0
Walk With a Doc has a new winter home
The Siouxland Community Health Center first introduced Walk With a Doc to the community in 2013, and since then, the physician-led weekly walk has been held at a number of venues including the Sioux City riverfront, various Sioux City neighborhoods, Western Iowa Tech Community College and Bacon Creek Park.
Beginning January 6, 2016, Walk With a Doc moves to its new winter home – Unity Point – Health – St. Luke's.
St. Luke's has a very popular tunnel system that is well known to area walkers.  In an effort to afford walkers a pleasant winter walking environment, St. Luke's is joining forces with the Siouxland Community Health Center to host Walk With a Doc over the winter and early spring months effective with the first weekly walk of the New Year on January 6.
Walk With a Doc is a national non-profit organization whose mission is to encourage healthy physical activity in people of all ages, and reverse the consequences of a sedentary lifestyle in order to improve the health and well-being of the country.   It was started by a Pittsburgh cardiologist who wanted to find a fun way to get his patients involved in an exercise program.  Since then, it has expanded to nearly all fifty states and five foreign countries.
Walks will be held every Wednesday beginning at 5:30 p.m.  Walkers are asked to gather in the St. Luke's atrium located along Stone Park Boulevard.  The walk will begin from the atrium precisely at 5:30 p.m. and will be preceded by a short presentation from a physician.
Dr. Michael Piplani, the Chief Medical Officer of the Siouxland Community Health Center, will begin each walk with a short presentation on the health benefits of a good walk.  The physician-led walks will take approximately 45 minutes but walkers are encouraged to walk whatever time and distance they prefer.  At times during the winter, physicians from  St. Luke's or one of their affiliated partners will lead the Wednesday Walk With a Doc.
No registration is needed and everyone is invited to join the Siouxland Community Health Center and St. Luke's for the weekly Walk With a Doc.  T-shirts and pedometer give-aways will be held at various times during the winter walks so walkers will have an opportunity to win some nice prizes.
How else do you like to stay active in the winter time?