Community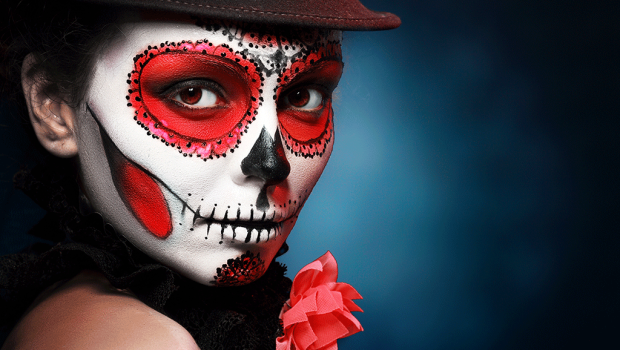 Published on October 23rd, 2015 | by Thomas Ritchie
0
Get your spook on with a week of Halloween events
Halloween brings out the ghouls and ghosts in all of us. Siouxland is filled with myriad events, from slightly spooky to downright scared silly. Check out these events that begin this Saturday and run through Halloween.
Did we miss your event? Shoot us an email and we'll add it to the story.
Halloween at the Roundhouse
On Oct. 24 and Oct. 31 from 10 a.m. – 4 p.m., enjoy a great family event that attracts more than 10,000 visitors each year. Trick-or-treating, motor car rides, scavenger hunt, apple/pumpkin slingshots, screaming contest, coloring contest, haunted diner car, Hobo ghosts, witches, goblins, ghouls and more! Come in costume or not but come to have fun. Milwaukee Railroad Museum, 340 Sioux River Road.
Website: http://www.milwaukeerailroadshops.org/
Haunted Houses
Get in gear for fear at the Fear Factory and Nightmare on Fourth Street Haunted Houses, open Oct. 23-25 and Oct. 29-31, 6:30- midnight. Be prepared to get scared at 1227 Fourth St.
Website: http://www.scarecentral.com/
Scarecrow Farm
The Scarecrow Farm is just four miles east of Sioux City on U.S. Highway 20. Hay rides, a treat shack, lots of pumpkins and fun for the whole family! 1592 Charles Ave., Lawton, Iowa. Hay Stack Treat Shack. Don't miss their Farm Market store that features pumpkins, apples, jams, jellies, pickles, salsas, local honey, plus carving tools and Halloween decorations.
Website: http://www.scarecrowfarm.com/
Zombies
Dress as your favorite character from video games, comic books, films or television, with the theme Zombie Con and join the Siouxland Zombie Walk Oct. 24, which starts at the Chesterfield. The walk starts at 6 p.m., but get there at 3 p.m. and get your makeup done for $3. There will be silent auction items as well as a free will donation. Proceeds benefit Gigi's Playhouse.
Website: https://www.facebook.com/events/397618937101003/
The dead also will walk the streets of LeMars on Halloween day at the LeMars Zombie Walk. Free will donation for canned foods. All canned foods collected in the LeMars Zombie Walk will go to Food Bank of Siouxland, Crittenton Center and Crossroads Homeless Shelter. 3 p.m. at the Willow Creek Golf Course.
Help hunt down zombies at the Pipe Dream Zombie Hunt from 8-midnight Fridays and Saturdays at 27669 Jasmine Rd. near Merrill. Runs through Nov. 7. It's a paintball fight with the zombies. More on their Facebook page.
Website: https://www.facebook.com/Pipe-Dream-Zombie-Hunt-461415780664700/
Halloween Spooktacular
The Norm Waitt Sr. YMCA and the Sioux City Parks and Recreation have teamed up to give families a free Halloween event on Oct. 24, Events include bounce houses, carnival games, open climbing wall face painting, tricks, treats and more! Come dressed in costume! Starts at 2 p.m. at the Long Lines Rec Center.
Spooks On Stage
Enter the world of dark prose with "Nightfall With Edgar Allen Poe", a play at Lamb Arts Theatre, which takes the stage Oct. 27-31 at 7 p.m., and at 2 p.m. on Halloween. In the show, a spell that Poe weaves brings us a highly theatrical adaptation of four tales the writer considered his best: 'The Raven,' 'The Fall of the House of Usher,' 'The Pit and the Pendulum,' and 'The Tell-Tale Heart."
The "Addams Family" takes the stage at the Shot in the Dark Theatre. This nightmare of a story brings all the characters of this quirky family to life onstage. Shows are Oct. 23-Nov. 2. Check our calendar for times.
Haunted tunnels
Want a good, cheap scare? Explore the Haunted Tunnels underneath Briar Cliff University beginning at 6 p.m. Oct. 26-31. Tickets are $1-3. Each night for the first hour, (6-7 p.m.), the tunnels will feature a "Family Friendly Hour" for smaller children. During this time, the price is $1 for everyone, lights will be on, and no scary actors will be present in the tunnels.
Pumpkin painting
Join Siouxland artist Brenda Schoenherr-Thelen on Sunday, Oct. 25, from 1-3 p.m. for a day of Halloween painting fun at the Sioux City Art Center. $10 for the class, and choose from all sizes and shapes of pumpkins.
Graveyard Tour
Join Tom Munson, the Sioux City Public Museum's archival records clerk, Oct. 24 for a walking tour of Floyd Cemetery at 10 a.m. It's a bit of a hilly walk, but you'll learn about the notable Sioux Cityans who are buried there.
Mall trick or treating
Children 14 and younger can trick-or-treat in the warmth of the Southern Hills Mall at Mall-O-Ween. Retailers throughout the mall share candy with the little costumed ones. 6-8 p.m. Oct. 31
Sioux City Trick-or-Treating
Young goblins and ghosts, fairies and football stars can don their costumes from 6-8 p.m. on Halloween night, as recommended by the Sioux City Police Department. Homeowners should leave their front door lights on if they are welcoming trick-or-treaters. Parents and children should wear bright or reflective clothing and carry a flashlight to avoid falls and accidents.
Cosmic Bowling
Enjoy cosmic bowling on Halloween 1 p.m. to 2 a.m., at Rush Werks. If you wear your costume, you get free shoe rental too. $15 buckets of beer and $1 off all appetizers.
Dia de los Muertos events
In commemoration of Dia de los Muertos or Day of the Dead, several altars created by students and families from Irving Elementary School are now on display at the Sioux City Public Museum. Dia de los Muertos is an important tradition celebrated within Mexico and by Mexican people throughout the world. The holiday focuses on celebrating friends and family who have passed away. A key element is the altar, often found within homes or public places, created to honor and welcome deceased loved ones. In conjunction with the exhibit, a Dia de los Muertos/Day of the Dead Celebration will be held on Oct. 31 from 1 to 3 p.m. at the Museum. The event is free and will feature dance, a short film, crafts for kids and much more.
Bars
Check out Vangarde Arts, 420 Jackson St., for the Zombie Walk After Party Saturday, featuring Devour Once Dead, Dark Arrival, One Pimp Avengers and the CD release from John Roxborough.
Ickey Nickel hosts a costume contest on Oct. 30 with prizes, and features live music by Fretless and drink specials both Friday and Saturday
The Anthem at the Hard Rock Hotel & Casino hosts Fright Night on Oct. 31, and features live music by Prince tribute band Chase & Ovation and a costume contest with $1,500 in prizes for best costume. 8 p.m.
21st amendment hosts the ultimate 3-Day Halloween celebration, starting Oct. 29 with karaoke and twofers. Friday includes a Two Story DJ takeover with DJ JAB (Voted Omaha's No. 1 DJ) and DJ Rob G. Halloween night features Two Story DJ takeover featuring Reverie and DJ Rob G with $500 Cash & Prize Costume Contest.
The Firehouse Bar, 1211 5th St., is hosting two weekends of Costume Contests. Saturday, Oct. 24, it's the annual Superhero Costume Contest and fund raiser . Dress as a superhero or public service worker. Proceeds benefit Support Siouxland Soldiers. On Oct. 30-31, enjoy costume contests both nights with gifts and cash prizes both nights.
Check out the HalloWinn Costume Contest at WinnaVegas on Friday, Oct. 30. $1,000 for best group costume and $1,000 for best individual costume. Register costumes from 5-9 p.m. and get $10 in free plays. Contest starts at 9 p.m.
Doxx Warehouse, 1219 5th St., is hosting a Costume Contest with cash prizes Saturday night.
Castle Grill and Pub, 4400 Singing Hills Blvd., will feature a Costume Contest and live music by the Replay Band Saturday night.
Enjoy a Costume Contest and food and cash prizes Oct. 30, at the Skyline Bar and Casino, 103 N. Hwy 105 in N. Sioux City. Costumes will be judged at 10:30 p.m. Oct. 31, enjoy a night of trick or treats from 8 p.m. to midnight.
Bring yourself… bring friends… bring an app (if you feel like it.) And of course, dress your best. Buffalo Alice will be hosting its Halloween party on the back bar/patio.