Pets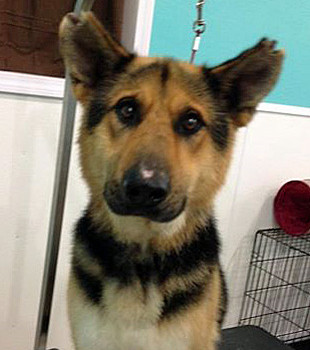 Published on January 28th, 2014 | by Sioux City Now
1
Noah's Hope Pet of the Week – Marv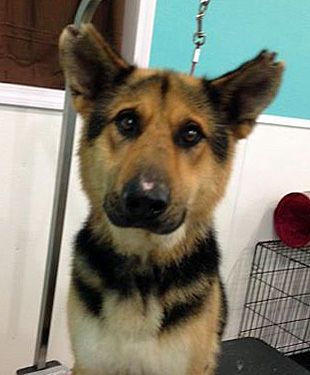 In collaboration with Noah's Hope Animal Rescue, this is the first in an ongoing weekly series in which we will bring you their pet of the week.
We found Marv, a four-year-old German Shepherd, at the end of a heavy chain in a small Nebraska town. He had spent his whole life tied to a tree with no human contact. His owner called him Dog. He was neglected, starved, and his spirit seemed to be broken. As a result of that hard life, he lost the tips of his ears to frostbite or flies. 
Marv's life changed when his neighbor became his voice and called for help. He came to Noah's Hope Animal Rescue last month, and now he has been provided with the medical, physical, and emotional support that he needed to survive. He's gained weight. His coat and eyes are bright again. And he's become one of the most affectionate dogs in the rescue. He loves to be around people.
Marv is neutered now, fully vetted and completely healthy. He walked nicely on a leash and pulls only when he sees something he wants to chase. He is crate trained.
Marv's challenges are overcoming his lack of socialization as a young dog. He is slowly learning how to behave in a house. At first he was a bull-in-a-china-shop, but he's starting to calm down. He's very quickly becoming housebroken. Marv is also working on his play skills with other dogs. He gets along with many other canines, but not all, and he has a strong chase instinct when a smaller animal runs from him. We think these tendencies will lessen over time as his hormone levels decrease.
Marv really needs a family with the patience to train him and give him the love he deserves. He will return that love tenfold. Like most Shepherds, he's very smart and highly trainable. He'll be an amazing, loyal companion to the person who works with him.
If you want to open your home to Marv, please call Brenda at 712-212-1085. Or visit our Facebook page or website for more information:
https://www.facebook.com/NoahsHopeAnimalRescue
www.noahshomeanimalrescue.com
Noah's Hope Animal Rescue is an all-volunteer, 501(c)3 nonprofit corporation. We rescue the underdogs: the old, the sick and injured, the used-up by breeders, the forsaken and misunderstood. We nurse them, bring them back from the brink, and give them another chance. We believe they make the very best pets because somehow, they understand and are grateful.