Pets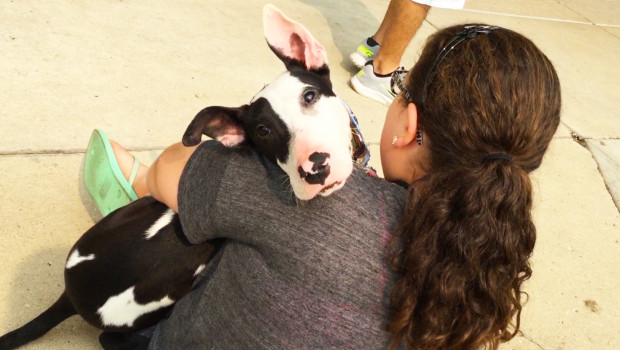 Published on March 8th, 2017 | by Noah's Hope -- Lita Shulenberger
0
Animal rescuers follow their hearts to help furry friends
Editor's Note: We are reviving some previous stories that readers may have overlooked. We share these stories knowing that they could touch someone new, in a different way. Let us know if you have a story – about pets, friends, local trends or otherwise by emailing events@siouxcitynow.com.
Back in grade school we learned about all the people groups of the world. We might have asked why people looked and lived so differently from one another. Your teacher's response to this question was probably, "Just think of how boring the world would be if everyone was the same."
Although this response doesn't answer the original question, it does make a good point. Besides the obvious physical and cultural differences among people, fortunately there are also a wide variety of talents and abilities that aren't so obvious.
What a scary place the world would be without those who are blessed with the ability and desire to work with people in the 'service' industry. Some of these are social workers, police officers, missionaries, nurses, or teachers, just to name a few. We all benefit from their work as they help people in our communities.
In addition to the folks that work with people, there is another group whose strength is working with animals. Veterinarians are the first to come to mind in this category along with trainers and groomers.
Probably the most misunderstood of this group is the rescuer. In many cases they are volunteers that devote enormous amounts of time, energy and resources to saving the lives of animals. Noah's Hope Animal Rescue relies greatly on these volunteers.
They work to rescue many different kinds of animals, but in the case of dogs, the volunteers take them into their home as foster 'children' until they find forever homes. The dogs are taken to adoption events. Volunteers work at fundraisers to help raise money for their care and feeding. They take them to vet appointments, walk them, clean up after them and love them all while juggling a family and a 'real' job.
Why do they do this? This is their passion, their gift. This is where their heart leads them. So, whether your heart leads you to work with people or you are drawn to working with animals, the dedication is the same. We need both of you to help those that can't otherwise help themselves. Kudos to you both, because without you there would be a lot more suffering in this world.
Noah's Hope Animal Rescue (and Thrift Store)
2601 Myrtle St.
Sioux City, IA 51103
Visit our Facebook page or website for more information:
https://www.facebook.com/NoahsHopeAnimalRescue
Noah's Hope Animal Rescue is an all-volunteer, 501(c)3 nonprofit corporation. We rescue the underdogs: the old, the sick and injured, the used-up by breeders, the forsaken and misunderstood. We nurse them, bring them back from the brink, and give them another chance. We believe they make the very best pets because somehow, they understand and are grateful.