Pets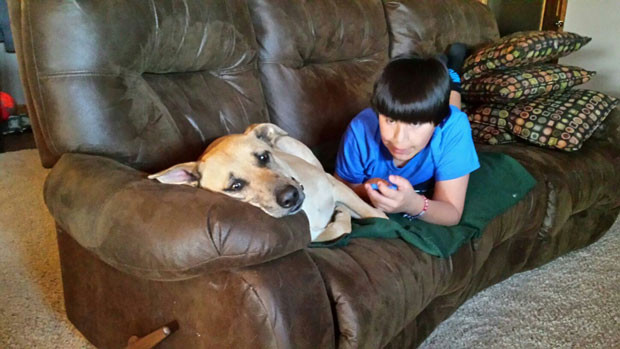 Published on May 15th, 2015 | by Noah's Hope -- Barbara Gross
0
Noah's Hope: RESCUE 102 – How the Adoption Process Works
In April we wrote about the fundamentals of pet rescue, and we wanted to follow that train of thought a bit further down the tracks. The first thing we listed that you can do to help rescue animals is to adopt. So let's assume you're ready to add a pooch to your family. Congratulations!
Let's also assume that you've decided to adopt from Noah's Hope Animal Rescue. You have looked at our website and Facebook page, and you see so many awesome dogs that it is hard to decide which one you want. Finally, there she is; the one you can't live without. Now what?
You see the online adoption application so you fill it out and send it off. The next day you sure are eager to get your pup. The day after that you're still wondering where your pooch is. You begin to ask yourself: "Where is my dog? "I filled out an application."
The above scenario assumes that adoption from NHAR is a one-step process. There are, in fact, at least two and sometimes three steps involved.
Because we care so much about our dogs, we want them to go to a forever home that is a great match for them. We check references on all our applicants in our approval process. This can take a few days or even longer. It's also possible that other people decided they can't live without your pooch either, and they got their app in before you did. Applications are reviewed in the order they are received.
Once you have been approved, we move on to the next step. Is she the right dog for you? Let's pretend you've stated on your app that you do not want a dog that chews things. We know the dog you have your heart set on is a puppy and has eaten every shoe in her foster home. We know that puppies outgrow this problem, but in the meantime we can see that she would not be a good match for you. At this point we may tell you about some of our other great dogs that might be a better choice.
The final step is the home visit. A Noah's Hope volunteer, often the foster parent of your dog, will stop by and verify that your home is a safe and loving place for your new family member. Since foster parents know the dog best, they play a big part in the placement of each one. Again, our main goal is to find a good match for each dog.
So that wraps up the adoption application process. Now the rest is up to you. Take home your new friend, get to know her and just love her. We can assure you, though, that the love you give her will pale in comparison to what she'll give back to you.
Noah's Hope Animal Rescue (and Thrift Store)
2601 Myrtle St.
Sioux City, IA 51103
712-253-8394
Visit our Facebook page or website for more information:
https://www.facebook.com/NoahsHopeAnimalRescue
Noah's Hope Animal Rescue is an all-volunteer, 501(c)3 nonprofit corporation. We rescue the underdogs: the old, the sick and injured, the used-up by breeders, the forsaken and misunderstood. We nurse them, bring them back from the brink, and give them another chance. We believe they make the very best pets because somehow, they understand and are grateful.