Pets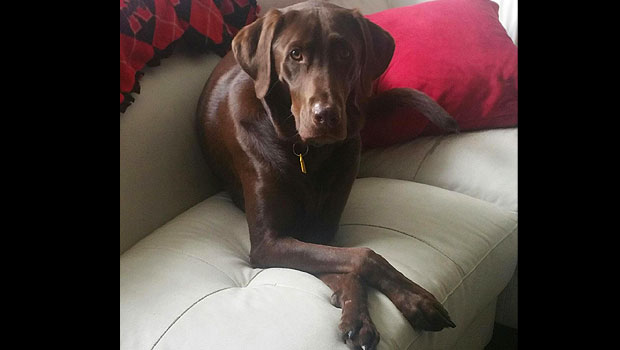 Published on August 5th, 2016 | by Noah's Hope -- Lita Shulenberger
0
Pet of the Week – Chip – ADOPTED!
We would like you to meet Chip, aka Chocolate Chip since he is obviously a Chocolate Lab!! This boy started life as a very expensive puppy from a breeder. His owners did all the right things with neutering, shots and training. He knows basic commands like sit, stay and high five. Chip is potty trained and doesn't chew on things in the house so he has not needed to be kenneled during the day.
At 2 years old he still has LOTS of puppy energy and loves to hop around like a bunny. If you play fetch with him you will be his best friend for life! Once you are his best friend he will want to be your affectionate lapdog. Whatever space you are in, he will want to be there, including your bed!
Chips energy might be too much for smaller pets, but he has otherwise done well with small dogs and has only annoyed the cat in his foster home. When it comes to bigger dogs he might want to be the boss or he might want to be a buddy. Introducing the dogs prior to adoption is very important to determine how this will play out.
Is there anything wrong with this boy? Not really.
1) He is incredibly loyal and this leads him to be protective of his person/people. Is that a bad thing? It doesn't have to be.
2) He needs slow introductions to new people. Again, once you understand him, this is manageable. 
3) He should be in a home with no small children. Training a dog is easy but his first home wasn't able to teach the child how to act around dogs, so Chip had to be re-homed. We know him well enough now to know he gets cranky when he gets tired, so send him off for a nap. ( Kind of like the rest of us! )
So are you looking for a sweet, loyal dog that will be a buddy and protector? Then you should meet Chip. What a fun adventure it would be gaining his trust while learning what makes him tick. He just needs someone to give him a chance to prove what a great dog he is!
To fill out an application to adopt Chip go to noahshopeanimalrescue.com.