Pets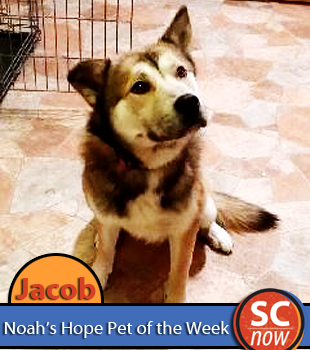 Published on February 4th, 2014 | by Sioux City Now
0
Pet of the Week – Jacob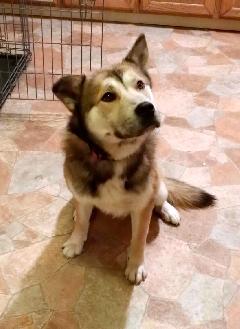 Jacob is a Husky mix, a little over one year old. He was a stray on a reservation in the area before his rescue by Noah's Hope. He is sweet as can be and learns very quickly. Jacob loves people and gets along with most other dogs. He is slightly food aggressive, and so he is fed separately in his foster home. He shows no interest in cats, but we suspect his chase instinct would be triggered if a cat ran from him. It might be best for him to be in a home without felines.
It is unlikely that Jacob ever lived indoors, and so he is being house trained in his foster home. His foster mom reports that he is doing very well with the potty training, and his manners in the house are excellent. She says he's a quiet guy – no excessive barking.
Jacob is neutered, fully vetted, and ready to come home with you. If you want to open your home to this gorgeous boy, please call Crystal at 712-281-0055. Or visit our Facebook page or website for more information:
https://www.facebook.com/NoahsHopeAnimalRescue
www.noahshomeanimalrescue.com
Noah's Hope Animal Rescue is an all-volunteer, 501(c)3 nonprofit corporation. We rescue the underdogs: the old, the sick and injured, the used-up by breeders, the forsaken and misunderstood. We nurse them, bring them back from the brink, and give them another chance. We believe they make the very best pets because somehow, they understand and are grateful.